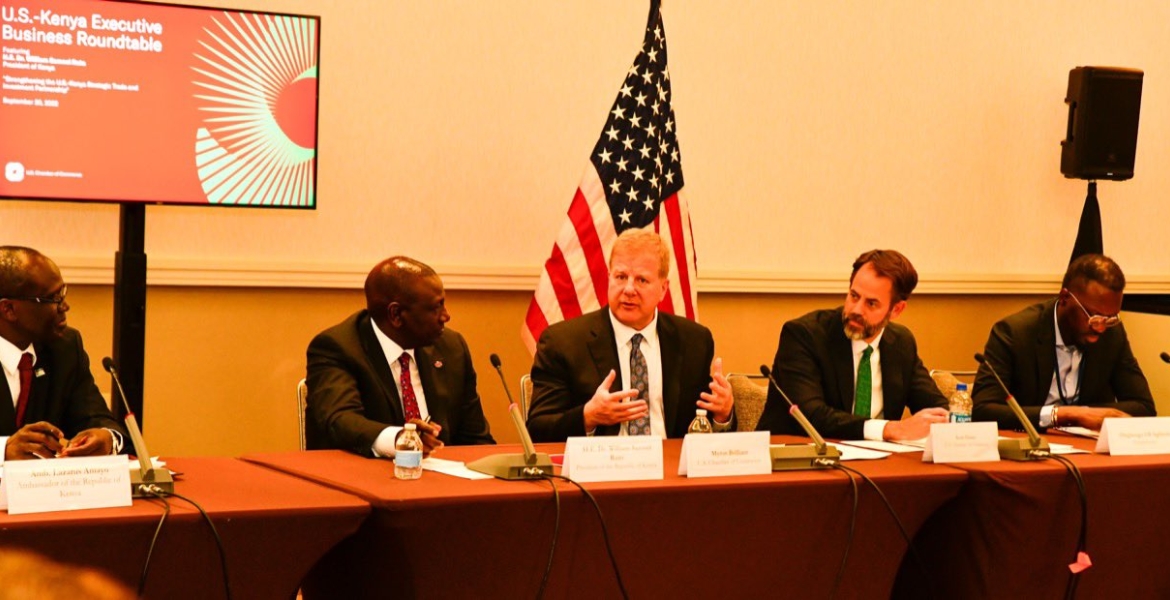 President Ruto has promised a business-friendly policy to spur Foreign Direct Investments (FDI) from the United States.
The president made the commitment at a high-level business roundtable in New York City hosted by the U.S Chamber of Commerce on trade and investment relationships between Kenya and the U.S. He called for increased bilateral commercial cooperation between the two countries.
"Kenya is open for increased business with the USA. A conducive and enabling business environment will be a focus area of my administration to spur domestic and foreign direct investments to create jobs and wealth," Ruto said on Twitter.
Ruto, who is in New York to attend the 77th United Nations General Assembly, said Kenya is ready for investment, having demonstrated her democratic maturity in the just concluded election.
"Investors can predict the future of Kenya because it's a democratic country. We have demonstrated as the people of Kenya, that the rule of law underpins public affairs," Ruto said.
The meeting explored ways in which the U.S business community can partner with Kenyan industries to achieve the president's vision and development agenda.
Ruto further held business meetings about fertilizer production and green energy to enhance Kenya's agricultural production, create jobs, and develop a more resilient economy.
He was also a guest of honor at the Africa Investment Partnership Forum hosted by the United Nations Development Programme. Discussions at the forum centered on moving Africa from aid to investment.
President Ruto will make his inaugural address at the 77th United Nations General Assembly (UNGA) in New York on Wednesday. He will take to the podium at 2 p.m New York Time (9 p.m East African Time) to deliver Kenya's national statement.