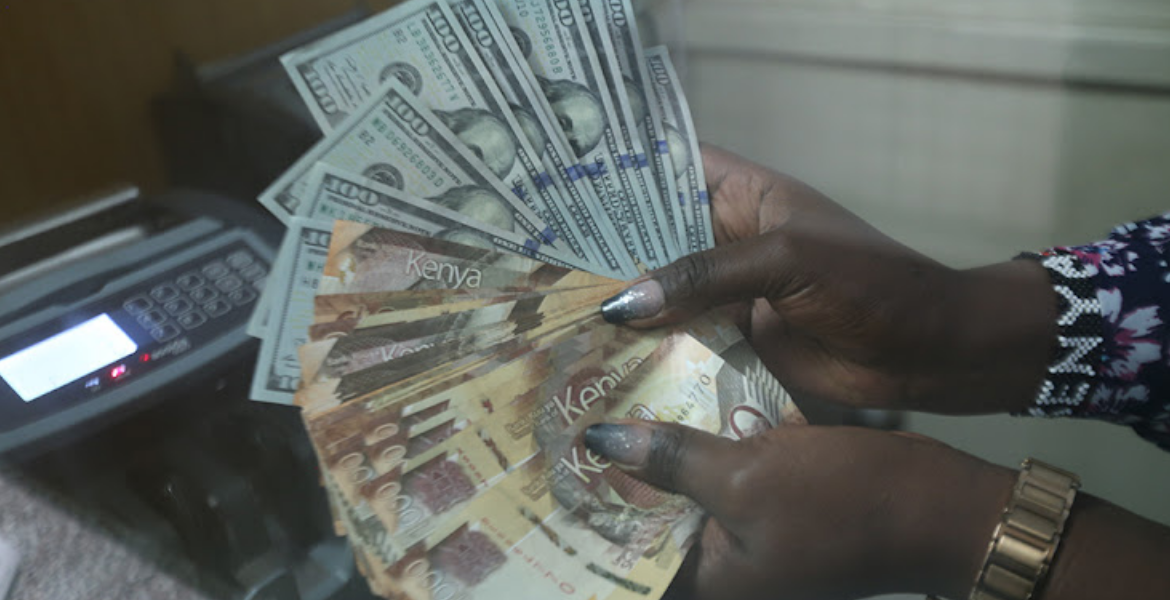 A Cashier at a Nairobi Forex Bureau Counts Dollars and Shillings
In August, Kenyans living and working abroad sent home $354.3 million, a decrease of 6.4% from the previous month.
This decrease did little to support the country's forex reserves which have been weakening. As of September 14, the reserves stood at a low of $7.1 billion, equivalent to 3.8 months of import cover, which is lower than the required four-month statutory requirement. The reserves had been steady at the four-month mark for two months until August 17 when they fell below the required limit. Despite this, the Central Bank of Kenya affirms that the reserves meet the statutory requirement and considers them adequate.
The apex bank attributes the situation to high inflation which has reduced disposable income. Financial expert Dan Mambo explains that the inflation rates, which have hit a 40-year high in most countries, have impacted Kenya's diaspora inflows and the amount of money the diaspora community sends back home. Despite a decline in inflows from the previous month, the Central Bank of Kenya reports a 14.1% increase in inflows from the same period last year.
Since 2017, remittances from the diaspora have surpassed Kenya's traditional foreign exchange earners like tea, coffee, and tourism. Unfortunately, tourism which used to be the second highest earner experienced a significant 80% decline in revenue due to COVID-19. Nonetheless, the tourism sector shows potential for progress as international arrivals have reached pre-Covid numbers. According to a recent finance and development report by the IMF, diaspora inflows play a critical role in developing countries. This trend is fueled by economic shifts, prompting more people to migrate in search of better opportunities.
According to the IMF, remittances reached an all-time high of $647 billion in 2022, tripling the amount of official development assistance. In the last three years, migrant Kenyans have sent home an increasing amount of money with inflows reaching $4.03 billion in 2023, a 30% increase from the previous years. Kenyan workers abroad sent home $2.03 billion in the first six months of this year partly due to the weak shilling, which has encouraged more remittances.