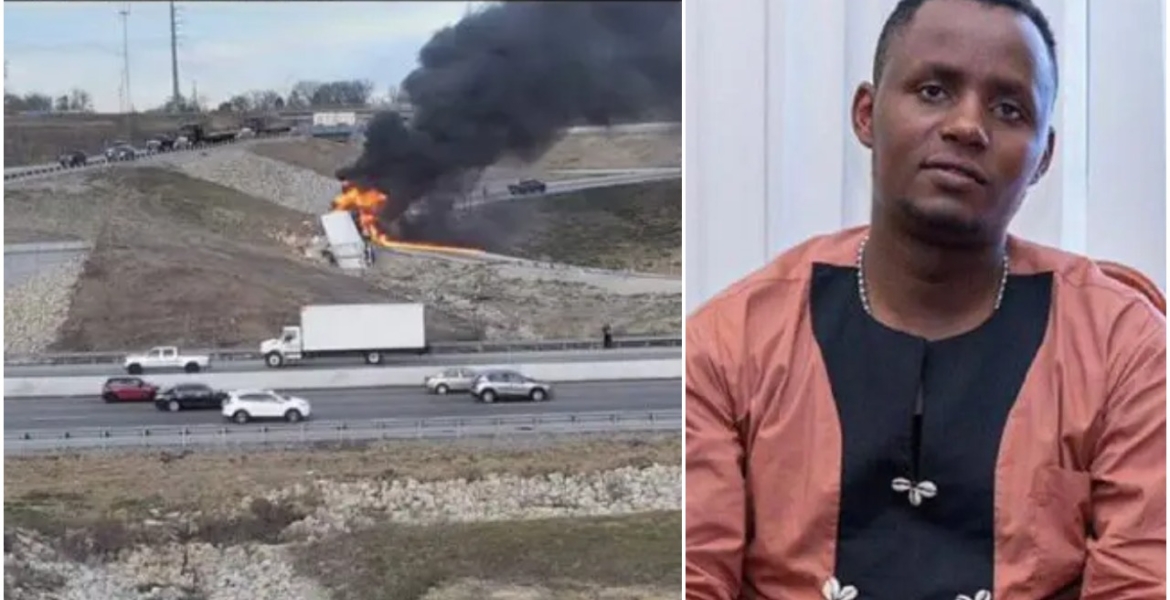 A Kenyan man was killed in a single-vehicle crash in Kansas City, Missouri last week.
Alex Kamau Gitahi was one of the two occupants of a semi-truck that rolled into a ditch and caught fire along a highway in the city on Wednesday afternoon.
Kansas City police said the driver lost control of the vehicle while taking a highway exit from westbound Interstate-70 to southbound Interstate-435.
The semi-truck veered off the roadway and rolled into a ditch before the cab was completely engulfed in flames, according to a crash report by Kansas City police. 
The truck driver and a passenger died on the spot, police said.
Images of the accident scene shared by the Missouri Department of Transportation showed heavy smoke billowing from a burning tractor-trailer. 
Firetrucks and other emergency vehicles were called to the scene around 4:00 pm as transportation officials and police urged motorists to avoid the area on Wednesday afternoon.
The ramp where the crash occurred and parts of I-435 southbound to I-70 eastbound were shut down for hours as police investigated the cause of the accident.
Police say the trailer was ferrying containers of epoxy that were not burned in the fire.
Gitahi is the husband of Cholleta Menja of Chandler, Arizona.