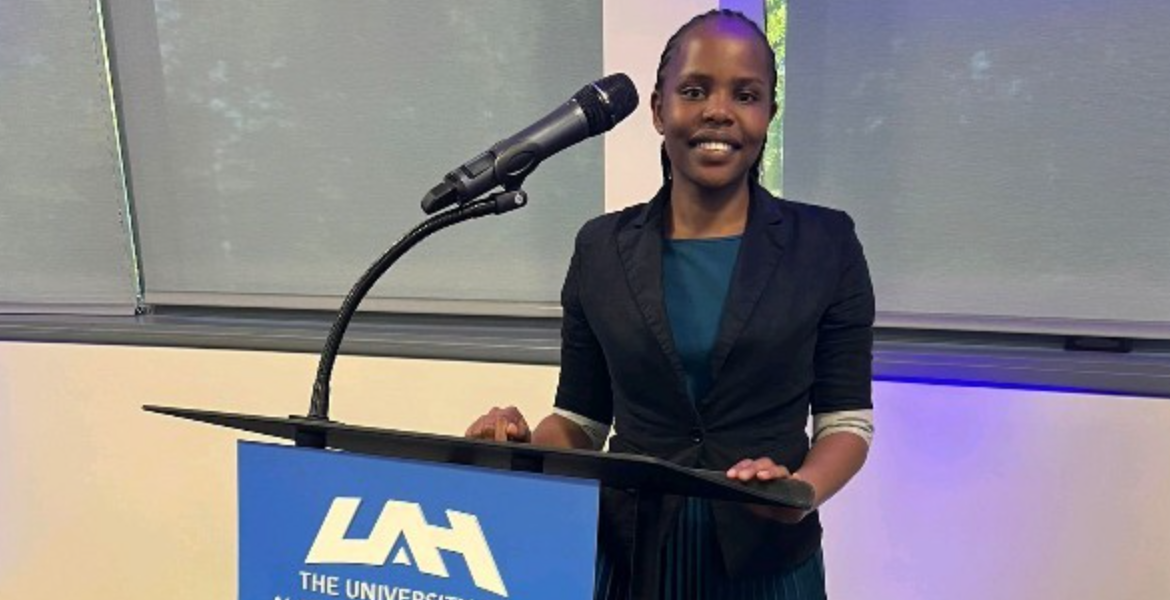 Charity Mwanza Gradutes With 4.0 GPA From the University of Alabama in Huntsville.
Charity Mwanza has been named the top business analytics graduate at the University of Alabama in Huntsville.
Charity graduated with a 4.0 GPA, a stellar performance that places her as the top graduate in the University's business school. Her professors hailed her academic prowess and rained recognition on her research project which they believe was an academic achievement that can unsettle even PhD students. During the award presentation, Charity was visibly happy and ready to take on the world with the firepower of statistical and reporting skills.
Charity's story is an inspiring one that speaks of how far one can go with hard work, commitment and an unrelenting drive to succeed. Her master's degree in business analytics hasn't been smooth sailing but with her grasp on the end goal, she managed to top her class with exceptional performance.
Charity ties her success to the support KENYA Airlift Program bestowed on her to pursue her Master's degree in the United States. The Initiative endowed her with the needed resources to streamline her education. She is appreciative of the opportunity the program granted her. During her submission, she thanked her professors for pushing her to the cusp of academic excellence.
She acquired her Bachelor's degree in education art from Moi University. She also has an associate degree in Computer Software Engineering from Holberton School.