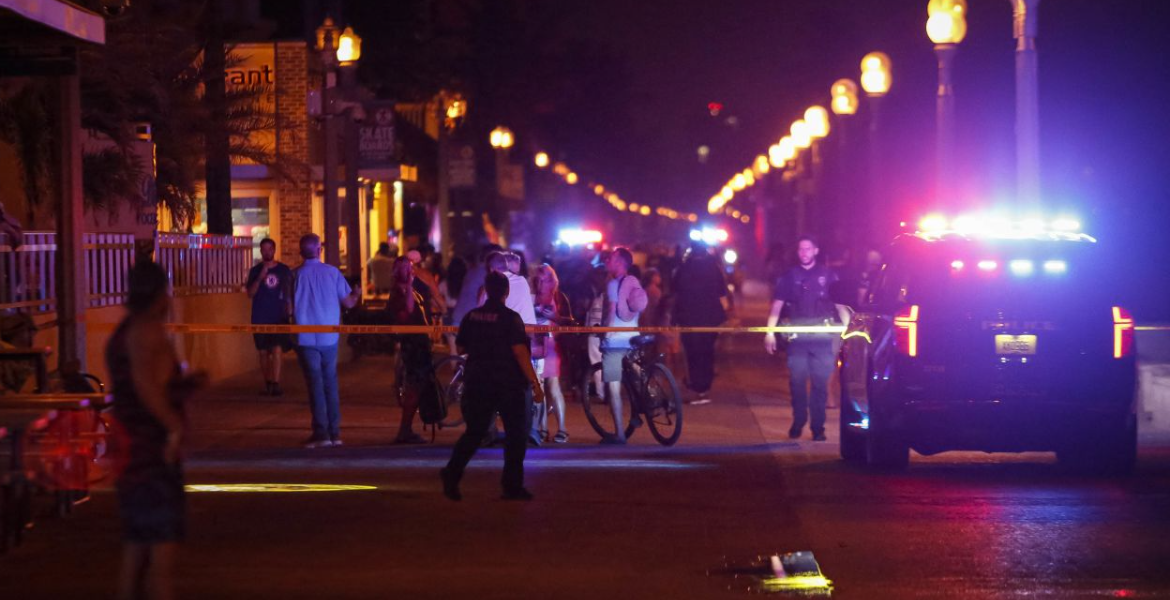 Bystanders and Hollywood Police Officers Nearby the Shooting Scene
CNN International Correspondent Larry Modowo has disclosed that he was near a shooting incident which occurred at a crowded beach spot in Hollywood, Florida on Monday evening. 
In a tweet shared on Tuesday, the host of African Voices Changemakers stated that he and the people he was with could have been among the casualties had they sat nearer to the beach.
"We were at a restaurant on the Hollywood Oceanfront Broadwalk in Florida when a shooting happened down the street. I took this picture as we ate. We could have easily been part of US gun violence statistics if we weren't so hungry and picked the 1st spot," Madowo said. 
Authorities have detained one person while searching for the other suspect involved in the shooting that occurred in the area lined with pathways, hotels, restaurants, and bars. Thousands of people had gathered to commemorate Memorial Day when cameras captured everyone scampering for safety at the sound of gunfire. This incident has increased the already high rate of mass shootings in America this year, which stands at over 260 as of the beginning of the year.
Reports indicate that the police are still pursuing the other suspect involved in the Monday evening incident which resulted in 9 people sustaining gun injuries, including a 1-year-old child. Hollywood Police Department spokesperson Deanna Bettineschi disclosed to media outlets that the suspect was wearing black short sleeves and camo shorts.   
"We will utilize every available resource to apprehend those responsible for these injuries. Hollywood Police has dozens of officers assigned to the beach on busy holiday weekends and that allowed for an immediate response." Hollywood Mayor Josh Levy said in a statement.