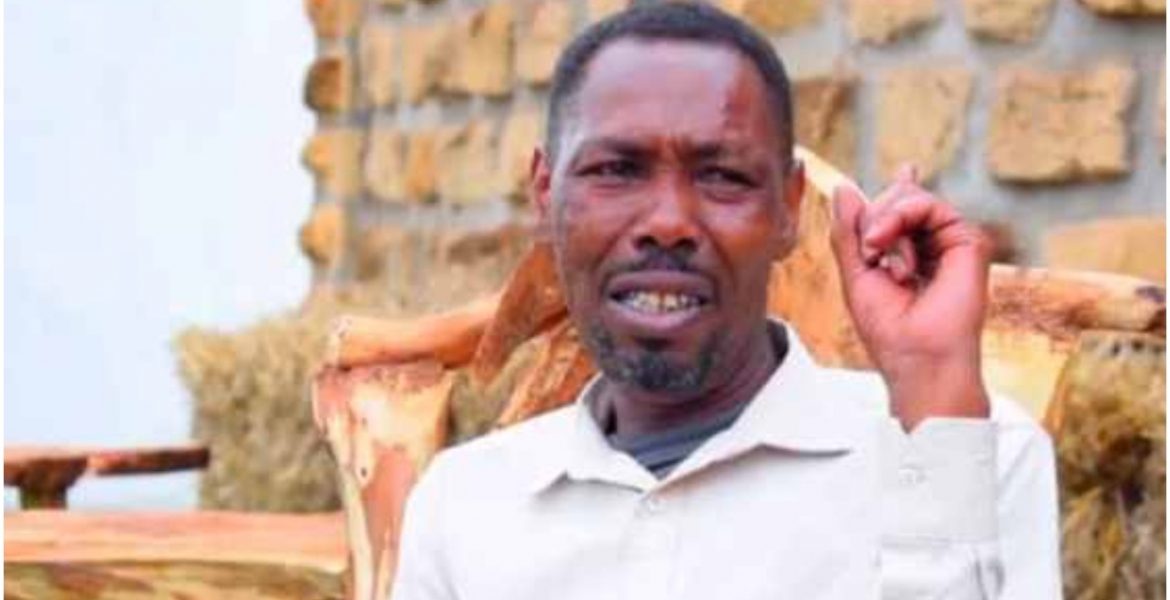 Kenyans on social media have expressed mixed reactions after celebrated actor Peter Kamau Kinuthia, alias Omosh, admitted he is bankrupt and unable to provide for his family.
In an interview with Tuko, the former 'Tahidi High' actor broke down in tears as he narrated his tribulations after losing his job last year in the wake of the COVID-19 pandemic.
"I just want a job, even if I will be getting Sh200 a day. I don't mind about class and even if someone decides to start a hotel business where I can sell uji and tea, I am okay with that," a teary Omosh said.
"There is nothing as hard as waking up every morning and there is nowhere I am going. You see people going to work and coming back and you have nowhere to go. It is very painful."
Omosh further disclosed that he is facing eviction from his house over rent arrears amounting to over Sh100,000, adding that his five children sometimes sleep on empty stomachs.
"I live in Kayole near the DOs office. My rent is Sh8,000 per month, and I haven't paid for almost one year so let's just put the arrears at Sh100,000," Omosh told the news outlet.
He added: "I live a life of tears, I just keep crying. To think that I don't even have five shillings to buy anything for my family breaks my heart. As we speak my children do not even have supper. Leave alone that, their school fees for this term remain unpaid."
On battling alcoholism, Omosh said: "I used to be a drunkard for so many years. I tried to overcome it to know success but my sister came and took me to rehab (3 months) and after that, I changed. I was a changed person after the three months, I had even added some weight." 
His story has elicited mixed reactions among online users, with some sympathizing with him while others accused him of squandering his money during his heydays.