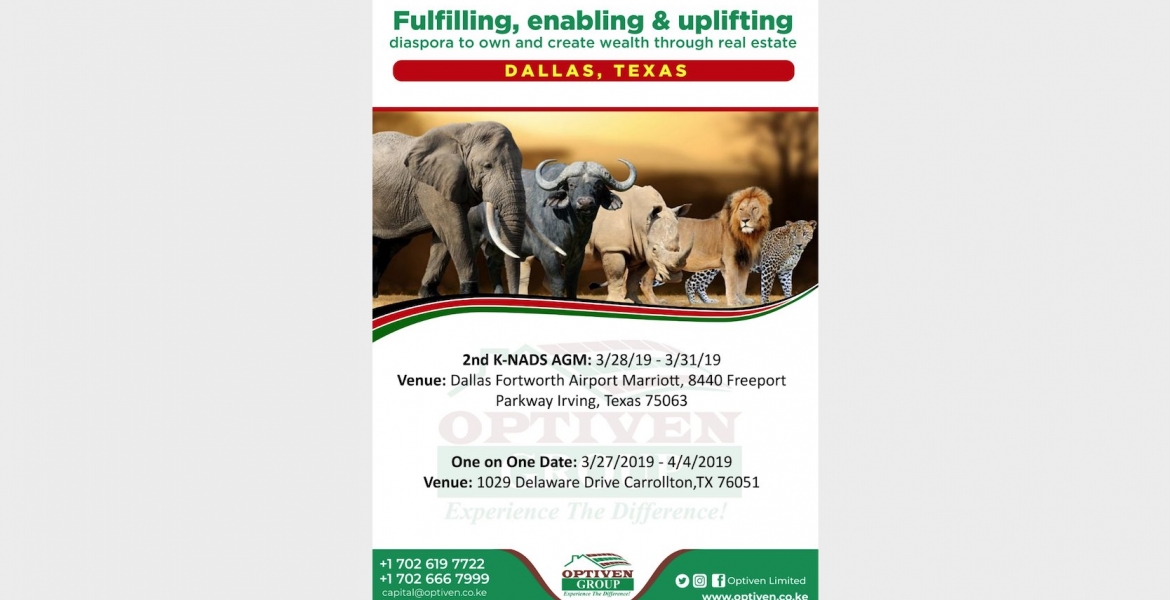 Leading Kenyan real estate firm Optiven Group is currently on a US Tour and will be visiting Dallas, Texas from March 27th, 2019 to April 4th, 2019. While in Texas, Optiven will hold one-on-one meetings and attend the 2nd K-NADS AGM to present their current projects as follows:
One on One Meetings (3/27/2019 to 4/4/2019): Optiven Ltd team will be available for one-on-one meetings between March 27th, 2019 and April 4th, 2019 at 1029 Delaware Dr, Carrollton, TX 76051.
2nd K-NADS (3/28/2019 to 3/31/2019): Optiven Ltd team will be attending the 2nd K-NADS AGM taking place March 28th, 2019 to March 31st, 2019 at Dallas Fortworth Airport Marriott, 8440 Freeport Parkway, Irving, Texas 75063.
Contacts: