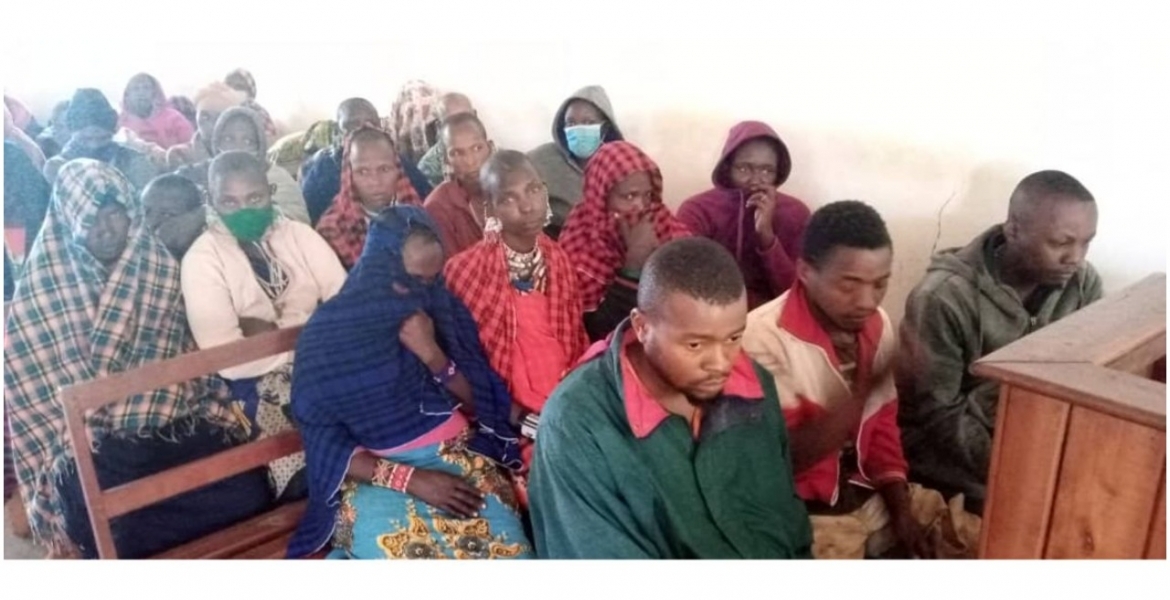 26 Kenyan nationals who were jailed by a Tanzanian court on Wednesday have been released.
Each of the 26 Kenyans was handed a one-year prison sentence or pay a fine of TSh500,000 (Sh24,0000) after they were found guilty of entering Tanzania illegally.
Baraka Kibululu, the acting resident magistrate of Rombo District Court in the Kilimanjaro region ruled that the Kenyan nationals entered the country without permits and passports.
The court heard that the suspects were arrested on March 9th, 2021, after immigration officials received reports that foreigners were spotted in Usseri. They were sentenced after they pleaded guilty to the charges leveled against them.
The 26 were freed after Kajiado Governor Joseph Ole Lenku settled their fines amounting to nearly KSh1 million and hired a bus to transport them back to the country.
"When we were arrested, we had left our young children at home. We had no time to go back. When our people brought our children for breastfeeding, the prison authorities declined to allow us to breastfeed them," Joyce Hosea, one of the jailed women said after release.
She added: "We don't understand why we are being harassed now, yet we also welcome our fellow traders from Tanzania without any trouble."
Governor Lenku condemned Tanzanian authorities for harassing Kenyans crossing over to the neighboring country to do business and urged the Interior Ministry to urgently address the matter.
"We have been trading together for a long time. Such incidents are unacceptable. The authorities must safeguard our people's business interests," said Lenku.