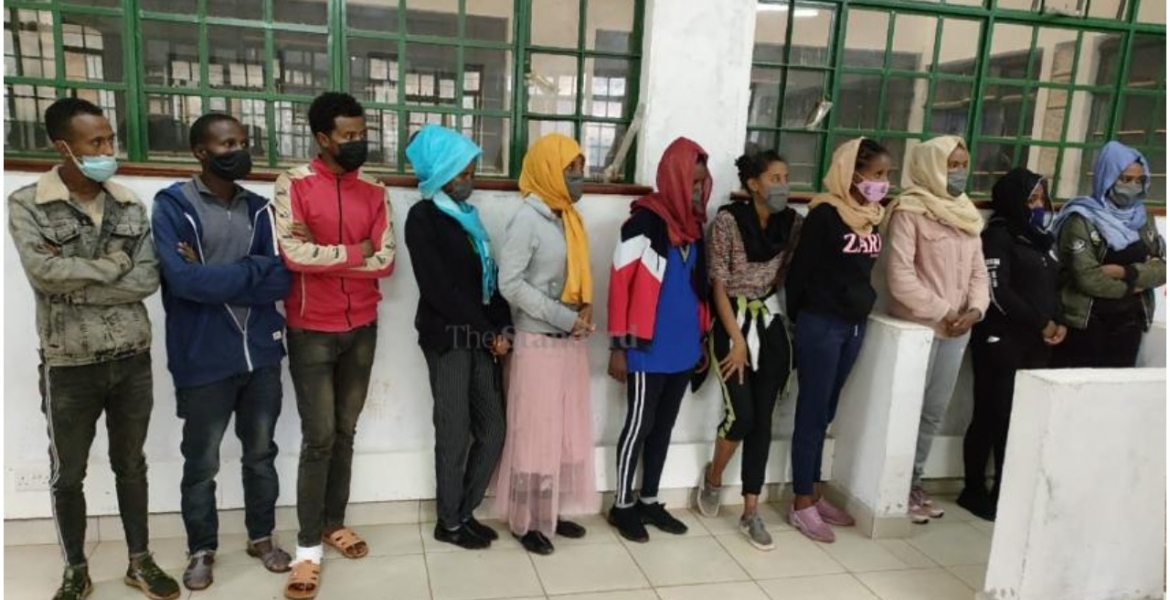 A Kenyan court has sentenced 11 Ethiopian nationals to six months in jail after they were found guilty of being in the country illegally.
Senior Resident Magistrate Jean Ndengeri of Embu law courts ordered the 11 be repatriated once they complete their sentences.
The foreigners, who had been remanded at Embu GK prison for lack of an interpreter, all pleaded guilty to charges of being in the country illegally.
The 11 defended their presence in the country saying they were fleeing from civil unrest in the Tigray region of Ethiopia but the magistrate ruled that it was hard for the court to believe their mitigation.
Ndeng'eri said the court could not believe that a person seeking asylum would be in a position to hire a vehicle and pay a driver and his co-driver.
Two Kenyan drivers were released on Sh40,000 cash bail each after they denied charges of transporting foreigners in the country contrary to the law.
The 12th suspect was a minor who could not speak Amharic and was remanded at Runyenjes remand home.
The court ordered the prosecution to write to the Ethiopian Embassy in Nairobi to provide an interpreter on May 3rd when his case will be heard.