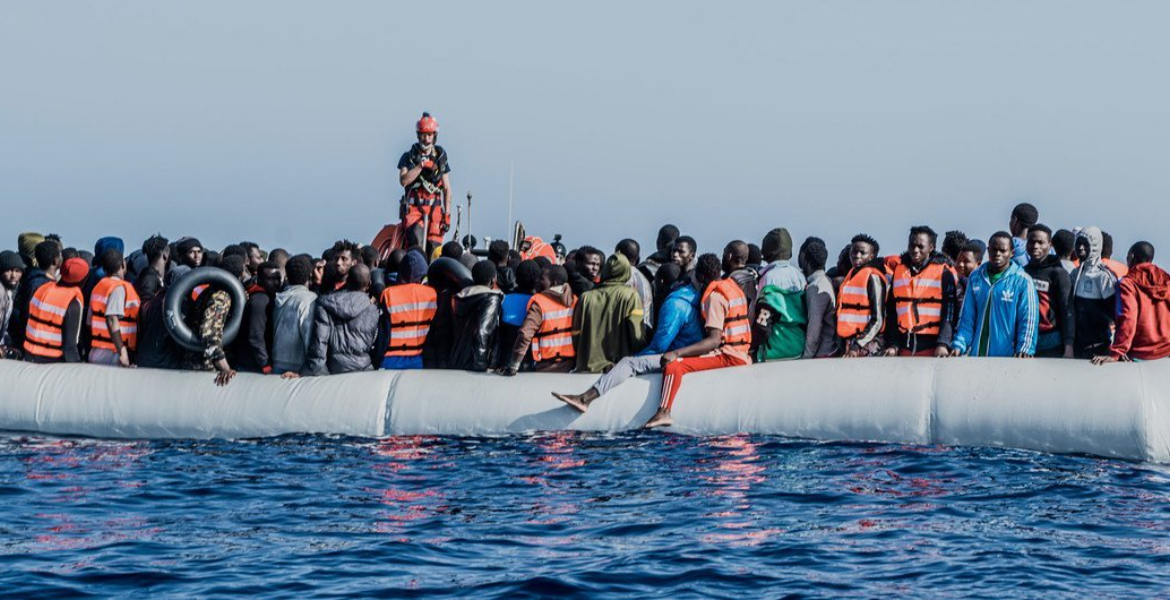 Uk and Italy to Create a Strategic Migration Partnership to Tackle Increased Number of Migrants Crossing the Mediterranean
The UK and Italy have joined forces to tackle the growing number of migrants making the journey across the Mediterranean. 
This partnership, modelled after the existing agreement between the UK and France, intends to increase collaboration in the fight against human trafficking, sharing intelligence, working together to erect border fences and enlisting the help of law enforcement agencies. The UK is also trying to support Italy's attempts to come to an agreement with Tunisia, as it is a major source of migrants crossing the Mediterranean to Italy. In addition, the UK has contributed £860 million to an aid package backed by the EU, aimed at assisting Tunisia. 
The number of migrants arriving in Italy this year has almost doubled with figures nearing 62,000 up from 28,808 recorded during the corresponding period last year. The UK government has warned that the rise in migrants coming to Italy could potentially result in a corresponding rise in migrants attempting to cross the English Channel. This week, the UK's Court of Appeal made a ruling against the government's plan to deport illegal immigrants to Rwanda, deeming it "unlawful". 
Prime Minister Rishi Sunak has vowed to appeal the ruling, despite criticism from human rights groups. Italy's far-right Prime Minister Giorgia Meloni has been a vocal supporter of the UK's migration measures, calling for the establishment of detention and repatriation centres in the EU for faster deportations of illegal migrants. 
Italy has tried to form stronger ties with source countries like Tunisia and Libya in a bid to reduce illegal migration throughout the bloc. A report from the UK Home Office in June touted the success of Italy's strategies, citing a decrease in migrant crossings from Libya from 181,700 to 38,400 in one year.