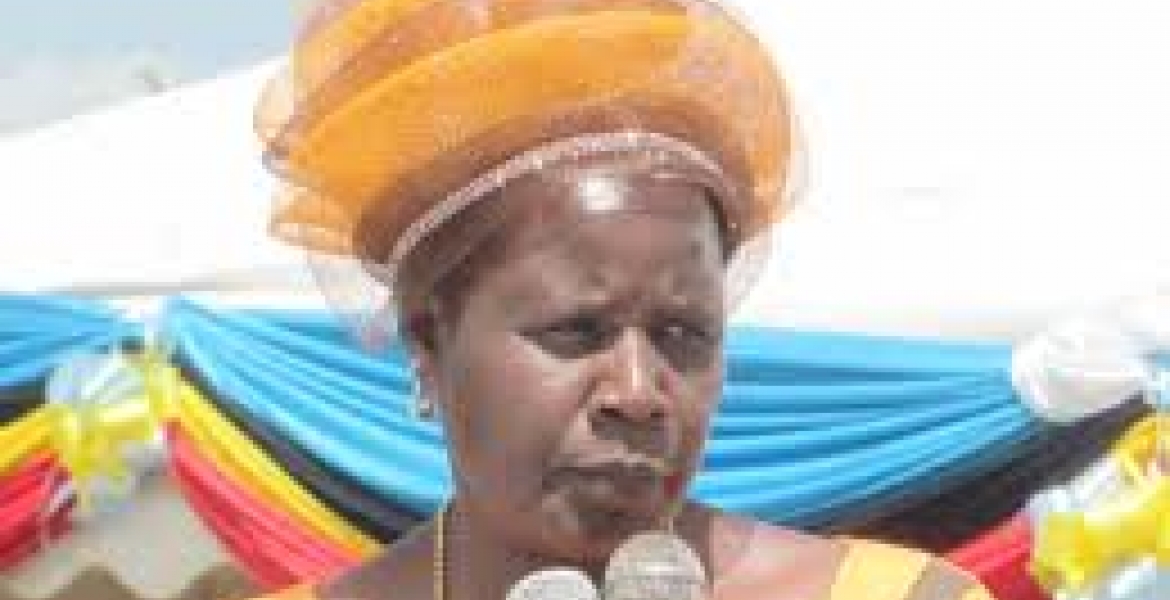 Former Home Affairs assistant minister Beatrice Kones will be locking horns with her son Kelvin Kipngetich in the race for Bomet East MP in the August 8 general election.
The former Cabinet Minister Kipkalya Kones' widow is contesting for the seat on a Jubilee ticket while Kipngetich, who is her first born son, is running under Bomet Governor Isaac Ruto's Chama Cha Mashinani (CCM) party.
Kones has expressed fears that the family could break because of the tension arising from the contest. She further pointed fingers at CCM leader, Bomet Governor Isaac Ruto and accused him of funding her son to run against her.
"Ruto wants to see my family disintegrate so that he does not face any challenge in his bid to rule the Kipsigis politics," she said, adding that the NASA co-principal was undermining her.
"I have no doubt in my mind that Ruto is using my son to fight me politically as part of a wider scheme to make sure there is no one politically active in my family because he wants to take over as a Kipsigis spokesman," she said, as quoted by The Standard.
According to her, Ruto's move was necessitated by her refusal to join his party. "Ruto expected me to vie on CCM so that his party looks strong because of my political strength, but after I abandoned his camp he started working sleeplessly to bring me down," she claimed.
Isaac ruto however dismissed the claims by the former minister. "I have no issue with Mrs Kones at all. But politics is about policies and numbers and CCM does not engage in name calling, character assassination or side shows as our campaign is issue-based," Ruto said.