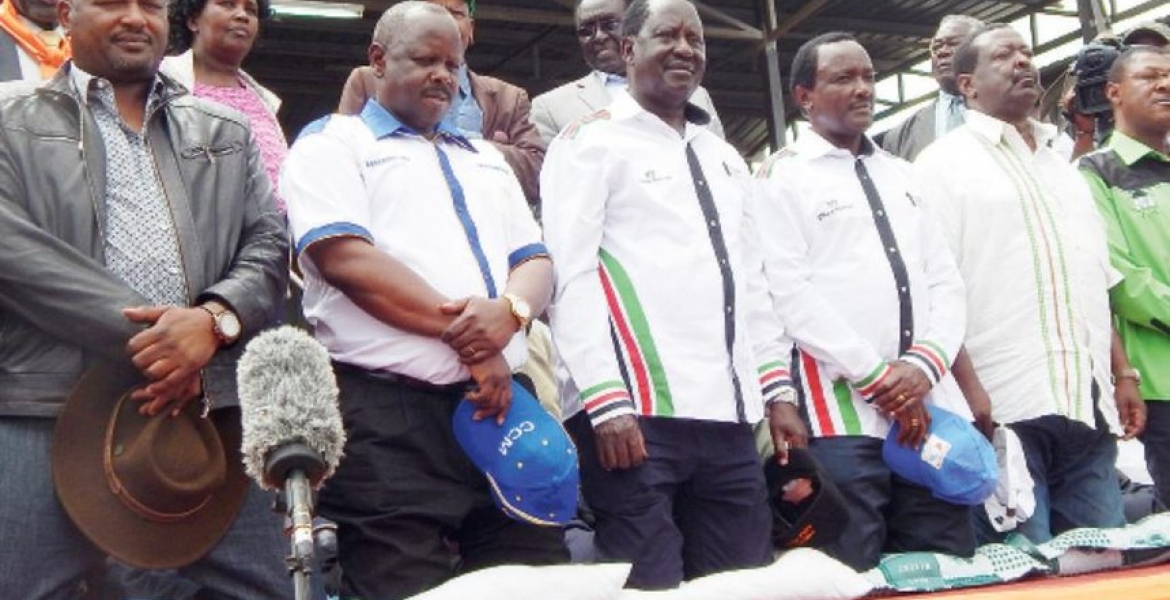 The National Super Alliance (NASA) has crafted a new 10 member Special Purpose Committee comprising of two members from each of the Coalition's affiliate parties- Wiper, ODM, Ford Kenya, ANC and CCM.
The team will be tasked with ensuring that the opposition coalition, NASA scoops majority parliamentary seats in the 12 counties that the coalition has identified as battleground counties during the August General Election.
Sources close to the coalition revealed that the opposition forming of the team was informed by the need to have majority seats both in the National Assembly and in the Senate.
The need to form the team was arrived at in the recent retreat by the five NASA principals in Kilifi, resolving to effectively tale control of the two parliamentary houses if they win the August general polls.
The opposition outfit will be looking to overturn the current coalition where the Ruling Jubilee party has the popular 'tyranny of numbers' both in Senate and the National Assembly.
The ruling coalition has often taken advantage of their numerical strength in the legislative houses to pass bills that the opposition has found unfavorable including the recent controversial electoral law.
It is further said that the opposition is working on modalities of fielding joint candidates in some of the battleground county to avoid splitting of the votes among the coalition's affiliate parties, which could work in favor of Jubilee candidates.
Affiliate parties in the opposition have been engaging I supremacy battles over who controls which region. ODM and Wiper have both claimed dominance in coastal counties, while ANC and ODM are claiming supremacy in Busia County and some western Kenya regions.