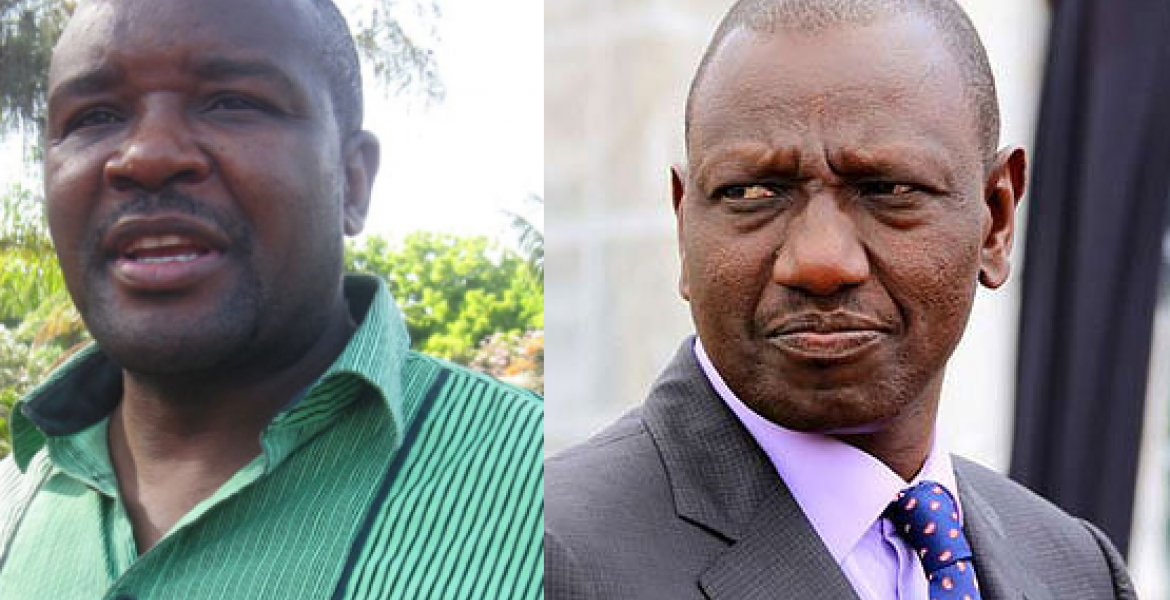 Flamboyant Kenyan politician, Stanley Livondo has filed a petition in court seeking to have Deputy President William Ruto barred from running for President in any future elections.
In his petition, Livondo wants the Attorney-General to declare that when Articles 130 (1), 131 (1) (b) and 148 (6) (a) of the Constitution are read together, the President and Deputy President are ineligible to seek nomination as presidential candidates, Citizen Digital reported.
"The Petitioner brings this petition for an interpretation of the provisions….of the Constitution with regards to qualifications and disqualifications of persons intending to vie as a presidential candidate," court documents state.
The petitioner argues that since the DP and Cabinet Secretaries are appointed by the President without going through nomination, they work together as a single unit. As a result, he says, neither member of this unit can stand for nomination as a presidential candidate in subsequent elections after the President's two five-year terms expire.
Livondo cites Article 142 (2) which bars the President from seeking a third term and Article 148 (6) (a), which he wants interpreted to mean that a Deputy President who has served for two consecutive terms should also be barred.
 "Your petitioner, therefore, prays that a declaration be issued that Article 137 (2) (b) and (3) of the Constitution be interpreted to mean that it applies to the case of the President and Deputy President reelection at the completion of their first term and to a Member of Parliament at their reelection at following general elections," the petition reads.
Moreover, Livondo wants former Cabinet Secretaries blocked from assuming any other Executive role or any other national or county government position once a new President is sworn-in.