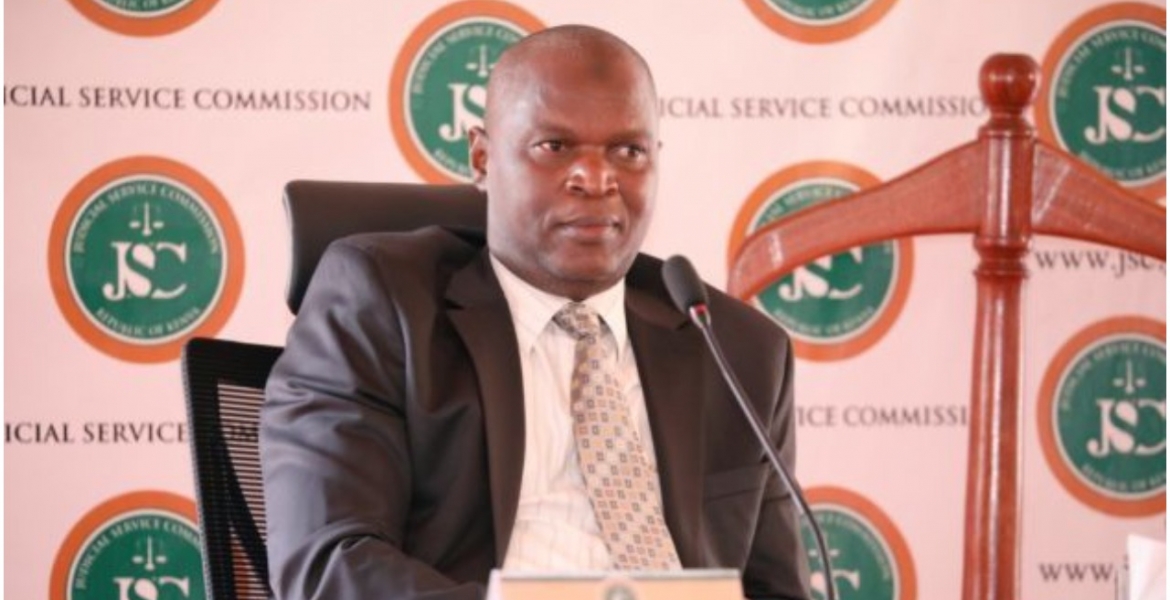 High Court judge Said Juma Chitembwe says the $7,000 (Sh770,000) seized from his office on July 22nd was meant for his son's school fees.
Detectives from the Directorate of Criminal Investigations (DCI) impounded the money after raiding the judge's office at the Milimani law courts.
DCI said officers raided the offices after receiving a report that some brokers approached select judges and offered them money in a bid to secure favorable judgments.
But in an affidavit, Justice Chitembwe dismissed the allegations, stating that there is no evidence of the alleged brokers. He added that his family operates a dollar account and it is normal for him to carry money in US Dollars.
"That as a family we have kept a dollar account under my wife's name for over three years and as such it's not unusual or suspect for me to have US Dollars in my possession as its proposed by the DCI," he says in the affidavit.
Justice Chitembwe indicated that he handed the money to DCI officers after he saw them searching his colleague Justice Agrey Muchelule to avoid the officers' misrepresentation.
He insists that the money found in his possession was his and that it was intended for his son's school fees in an Australian university.
The judge explained that he held the $7,000 since July 20th as he was unable to transfer the funds directly to his son's University tuition account.
"I was waiting to find time and go to the bank for help and advice on how to transfer the money directly to the university as requested by my son when I was unceremoniously and embarrassed, roughed up and arrested within the court premises for no crime at all," says the judge.
Chitembwe said he has never been told why he was being investigated, who was the complainant, why his chambers were invaded and searched without a warrant, and why the Judicial Service Commission and Chief Justice were not informed of the purported raid and unlawful search.
The judge claims he was handled in an unruly and undignified manner, and frog marched to the DCI office.
"That I must state that all this time I felt and clearly considered myself under arrest until my release after the recording of the day's event in the form of a statement, "reads the affidavit
In an affidavit, Chief Inspector Felix Banzi from the DCI said they recovered $50,000 from an unidentified woman in Justice Muchelule's chambers and $7,000 from Justice Chitembwe.