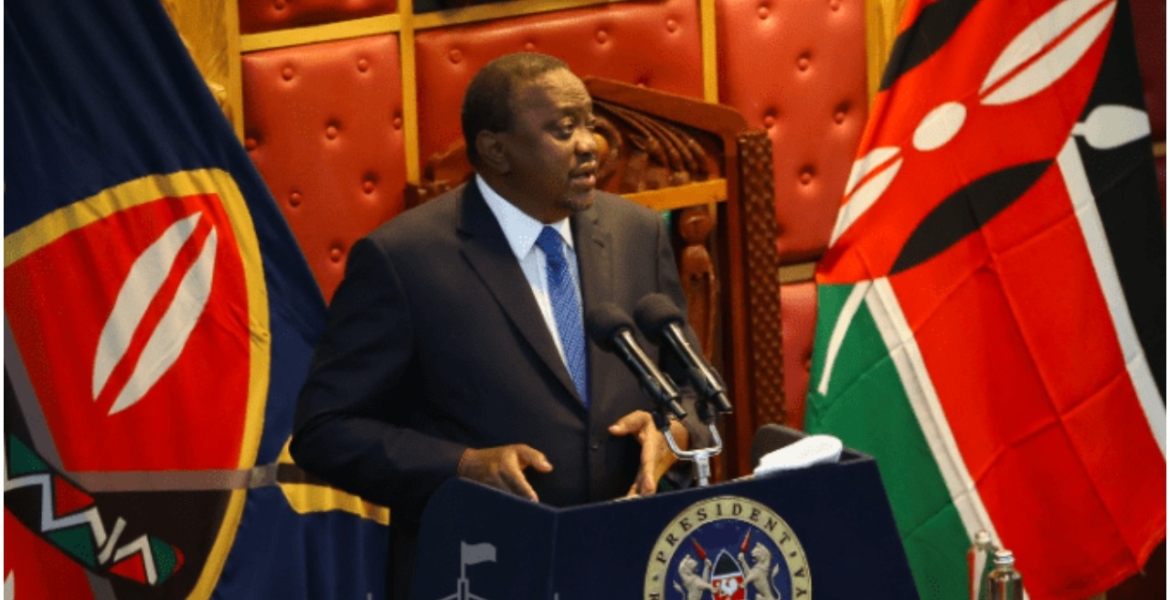 President Kenyatta has once again faulted the courts for nullifying the Building Bridges Initiative (BBI) process that sought to introduce amendments to the 2010 constitution.
By doing so, the president said, the judiciary went against the will of the people and denied Kenyans their right to constitutional change.
"We went to the people and five million Kenyans agreed to initiate the process of putting to the vote the first amendment to the 2010 constitution."
"The first amendment was, thereafter taken to the County Assemblies, where it received nearly unanimous endorsement. In Parliament, the People's Elected Representatives gave the first amendment a clear nod of approval by a margin in excess of two-thirds," Uhuru said.
Kenyatta added that Kenyans exercised their power directly through the IEBC petition for constitutional change, and indirectly through County Assemblies and Parliament "but a few individuals sat down in a backroom and decided otherwise."
"We wanted a constitutional amendment that was clear and certain. This did not happen. Had this amendment been adopted, counties would have received Sh562 billion instead of the Sh316.5 Billion allocated to them in the 2020/21 Budget," he noted.
He also says the country lost an opportunity for proportional representation as the amendments would have ensured that 50 percent of all Senators are women.
Uhuru said the amendments also sought to expand the national executive to accommodate a broader face of Kenya and expand representation. This, he said, would have "constitutionalized the end of the winner-takes-all outcome of elections that create so much toxicity and tension."
Uhuru spoke during his eighth State of the Nation Address in the National Assembly on Tuesday.