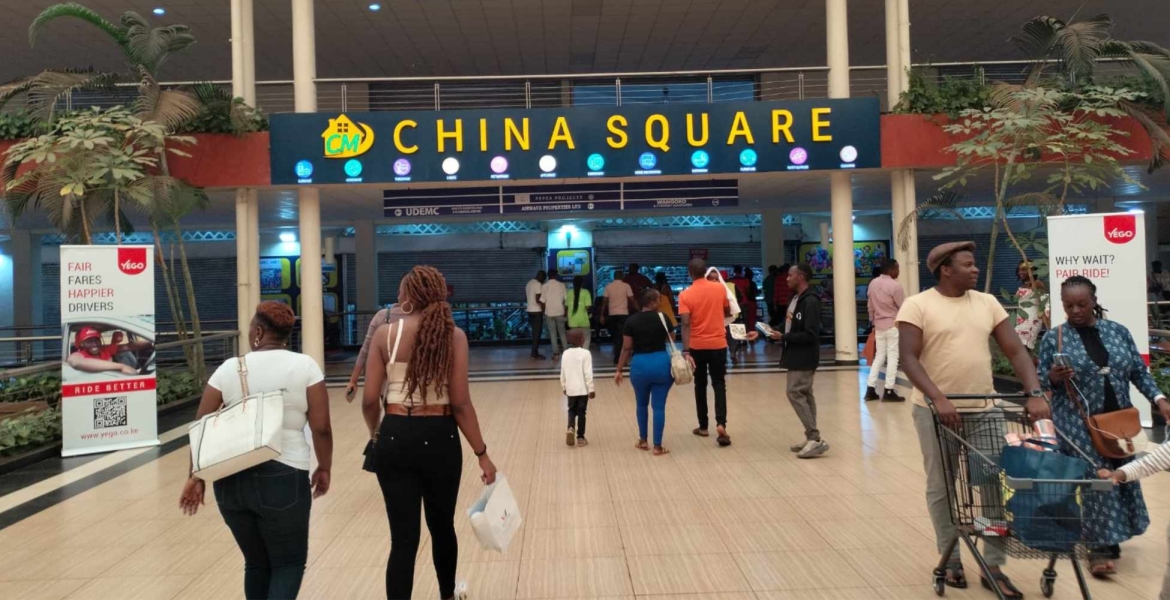 Chinese-owned supermarket China Square on Monday resumed operations after after two weeks of closure.
China Square, located at Unicity Mall on Thika Road, closed its doors indefinitely last month amid an uproar from local traders over low-priced goods.
In a press release, the Kenya Chinese Chamber of Commerce (KCCC) said the retail store was allowed to reopen following engagements between the Kenyan government and the Chinese community in Kenya.
"The Kenya Chinese Chamber of Commerce welcomes the good news on the resumption of operations of China Square following several engagements between the Kenya Government and the Chinese Community in Kenya to find an amicable solution to the stalemate," KCCC wrote.
The chamber said it looks forward to an equal and fair treatment of all businesses across board to ensure a conducive business environment for all and promote cordial relations based on mutual trust and benefit. 
"We appreciate the Kenya Government's support in allowing the Chinese Community to do business and contribute to Kenya's growth and development efforts through employment creation and contribution to Kenya's tax revenue," the chamber added.
China Square opened on January 29th, offering a range of household items, from kitchenware to furniture and hardware. It quickly became popular but Kenyan traders claimed the retailer cut them out of the market by selling its goods at a deep discount.
Following the complaints, Trade Cabinet Secretary Moses Kuria said he had held talks with Kenyatta University, which owns Unicity Mall, about leasing the site to Kenyan small traders.
"We welcome Chinese investors to Kenya as manufacturers not traders," Kuria wrote on Twitter.
China Square owner Lei Cheng insisted that the supermarket and other Chinese companies should be allowed to operate just like other foreign-owned businesses.
"If other foreigners can do business in Kenya so can Chinese because we have done nothing wrong. Our customers are happy because we have drastically reduced our prices," Cheng said.
"My business is legal and is centered on healthy competition. We have cooperated with all government directives for opening a business in Kenya and we are here to break the monopoly. The people who are fighting us feel threatened because Kenyans now know we exist and we are not exploiting them in pricing."
Cheng told Daily Nation that in the first two weeks in business, China Square's sales reached Sh20 million a day. "Nowadays, on a bad day we sell goods worth Sh10 million," Cheng was quoted as saying.