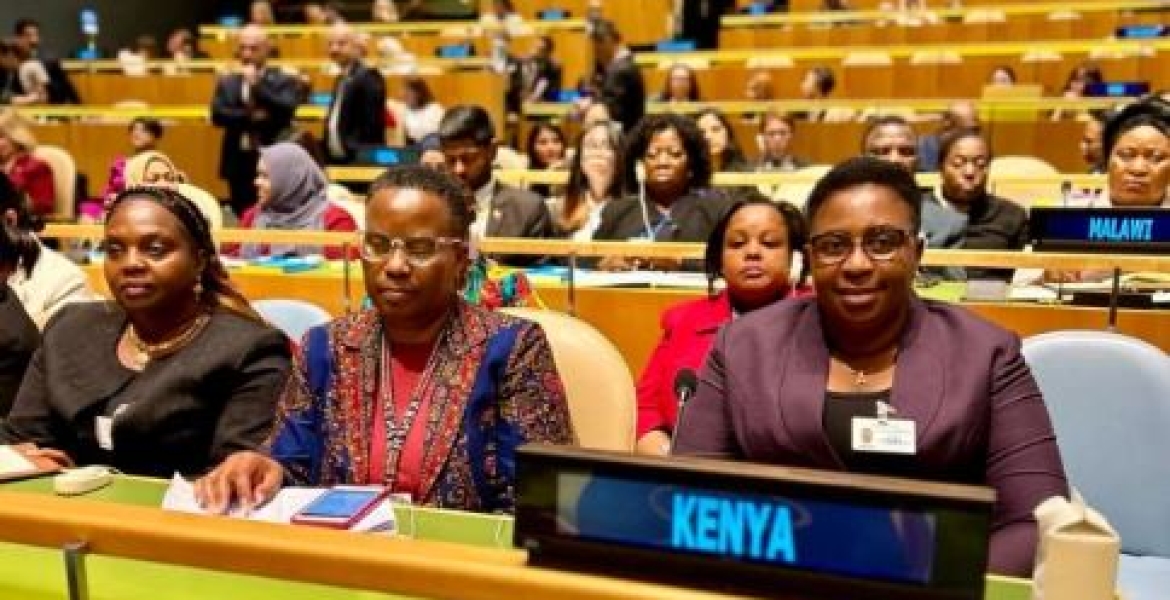 Public Service, Affirmative Action, and Gender Cabinet Secretary Aisha Jumwa is set to address the United Nations Security Council on Tuesday in New York, the United States.
Jumwa will address the council during an Open Debate on Women, Peace, and Security in what will be her first major speech outside the country since being appointed to the Cabinet.
The meeting will give member states an opportunity to reaffirm the importance of Resolution 1325, which established the WPS agenda at the Council in 2000, to assess progress since the agenda's 20th anniversary in 2020, and to set goals for the agenda's 25th anniversary in 2025.
Member states are also expected to underscore the importance of women's full, equal, and meaningful participation in all stages of peace processes and peacekeeping at this year's convention.
Jumwa is accompanied to the convention by Second Lady Dorcas Rigathi, Cabinet Secretary Mercy Wanjau, and a delegation of Kenyan women leaders.