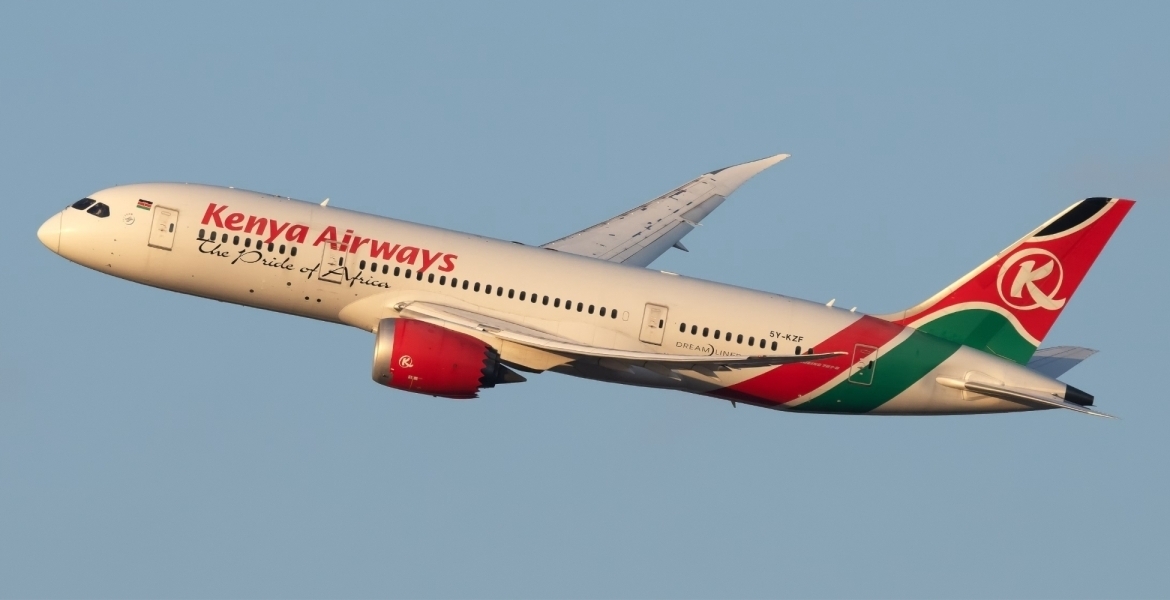 Kenya Airways (KQ) has blamed aircraft manufacturers Boeing and Embraer after it made three emergency landings in a month.
In February, three KQ flights were forced to make unscheduled landings at London's Heathrow Airport, Jomo Kenyatta International Airport (JKIA), and Livingston, Zambia, according to Flightradar24.
The airline blamed Boeing and Embraer for the hitches that occasioned the landings, saying other airliners flying the same models faced similar troubles.
However, KQ clarified that the quality issues do not affect the immediate safety of flights and that the two manufacturers are working on upgrades.
"The technical issues affecting some of our fleet also affect similar fleet types and age worldwide," Kenya Airways told Business Daily.
"The above issues have no relationship with the current industry shortage of parts as all maintenance schedules are being adhered to."
On February 15th, KQ Flight 103 (a Boeing 787-8) heading to Nairobi from London was forced to return to Heathrow Airport after it developed a technical hitch shortly after departure.
Barely a week earlier, another B787-8 (5Y-KZH) aircraft operating as Flight KQ310 to Dubai from Nairobi diverted back to JKIA shortly after takeoff. The plane left JKIA on February 9th at 18:58, 43 minutes later than the scheduled time, but was diverted to Nairobi, aborting the trip to Dubai.
The two Boeing flights were forced to dump fuel to reduce the aircraft's landing weight.
"The air turn back was precautionary due to a slat skew fault. The root cause is corrosion in a rotary gear actuator in the slat system, which affects all 787 of a similar age to the KQ fleet, caused by a design flaw by Boeing that allows moisture to enter the system and cause the said corrosion," said KQ. "The fault does not create a safety risk as the system is designed to inhibit the extension of the slat system."
Kenya Airways said Boeing is providing parts to replace the corroded slats.
KQ's Embraer 190 developed a problem at Victoria Falls International Airport on February 8th, forcing about 100 passengers heading to Cape Town to sleep over in Livingstone.
"An E190 operated the Cape Town flight. Unfortunately, it experienced an inflight fault caused by a failure of a part known as P-ACE that affects the Embraer fleet worldwide. The part has been replaced," KQ noted.