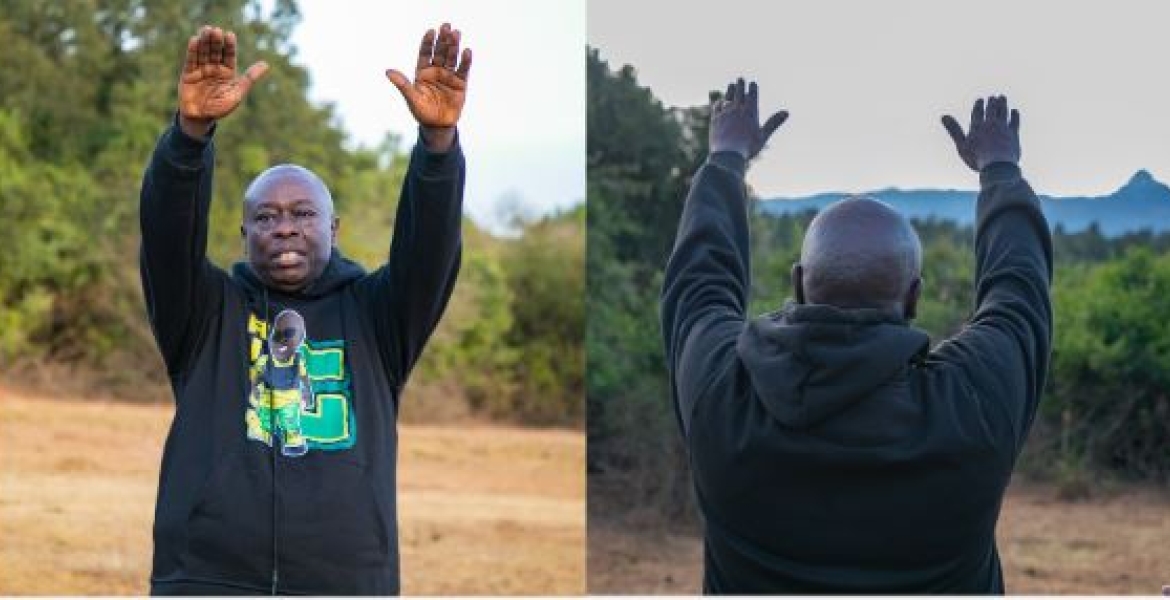 Deputy President Rigathi Gachagua on Saturday morning hiked Mount Kenya to thank God for the rains that continue to pound various parts of the country.
In a post on his social media accounts, Gachagua, a self-proclaimed son of Mau Mau, said he also prayed for a bountiful harvest following a prolonged drought.
"Early this morning I went to the mountain to thank God for the rains. I took time to thank the almighty for his Grace and mercy for giving us rain after five consecutive failed seasons and the worst drought in 40 years," he wrote.
"I prayed to God to give us more rain and bountiful harvest."
This is not the first time the deputy president is trekking to the mountain to seek divine intervention since he assumed office last September.
In January, Gachagua went to the mountain to pray for the country and its leadership as well as for rains.
"I came to this mountain because it is at high altitude, and we consider that it is not very far away from heaven where our God stays. I came to pray for wisdom of the president and the transformation of our economy," he said at the time.
He noted that "there is a certain calmness about nature that reminds us of who we are as human beings."
"To come this close to the wonders of the world and to marvel at the works of God is a truly refreshing experience. Mt. Kenya is mythical. It is mysterious," he wrote.
"I ask many people to come here and pray because the mountain is a symbol of resilience, struggle, and victory."