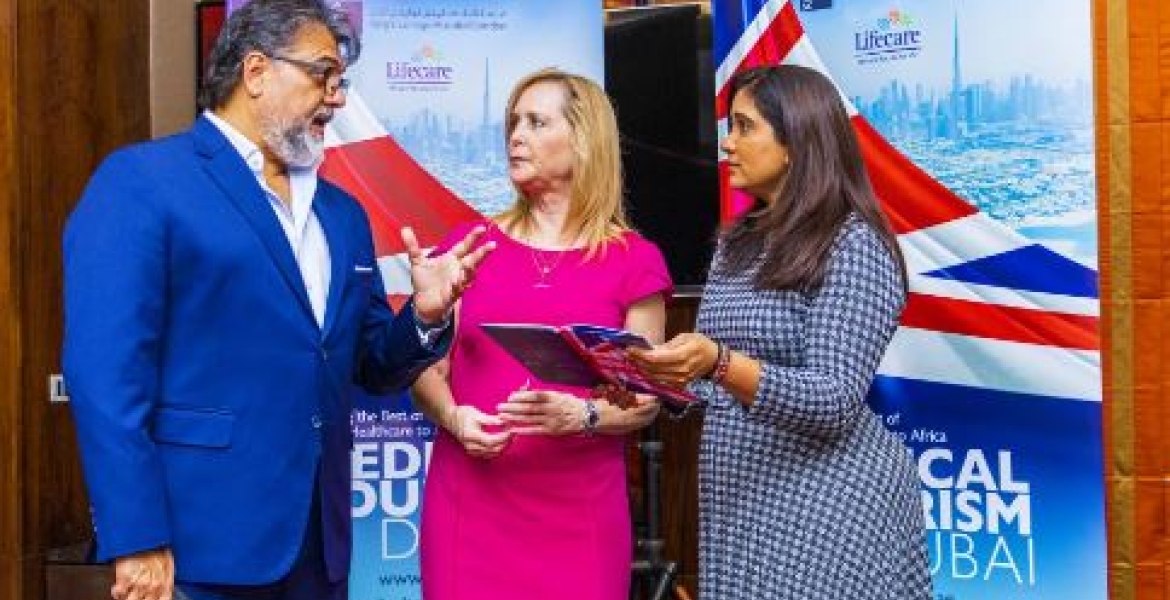 Kings College Hospital London-Dubai (KCHLD) and insurance and health advisor Lifecare International have entered into a partnership in a bid to provide specialized healthcare and an easy transition to treatment abroad for Kenyan patients.
The two are in discussions with major hospitals in the country to explore ways of offering specialized care, such as surgeries and advisory that are not locally available, at a lower cost.
Their aim is to keep pre-care and post-care in Kenya while making world-class healthcare available to those who need it from within the country and the wider East Africa region through an established partner network.
"We want to keep the primary physician in Kenya involved in the patient's treatment pathway. We also want to involve the physician in the multidisciplinary meetings with KCHLD Doctors, which ensures that the patient is getting the best possible treatment plan individualized to them," KCHLD CEO Kimberley Ann Pierce said.
"The patient will receive treatment at KCHL in Dubai by our UK-trained Doctors. We will manage the patient until they are well enough to return to Kenya. The patient can then be handed over to the primary physician in Kenya for follow-up care," she added.
The collaboration will bring together leading healthcare providers from the Dubai-based hospital and its Kenyan partners, each with a unique set of strengths that complement the other.
"We work extensively with KCHLD in the UAE and believe exploring these synergies with industry stakeholders will be mutually beneficial, as we envision a situation where our clients only need to fly out for specialised treatment, but still receive the best care while in the country," Lifecare International CEO Alniz Popat said.
Popat also indicated that the partnership will see the upskilling of talent and training based on the collaboration of specialist doctors from Dubai and their Kenyan counterparts.
It is estimated that more than 10,000 Kenyans travel abroad annually for medical treatment, spending at least Sh10 billion ($72 million) every year.