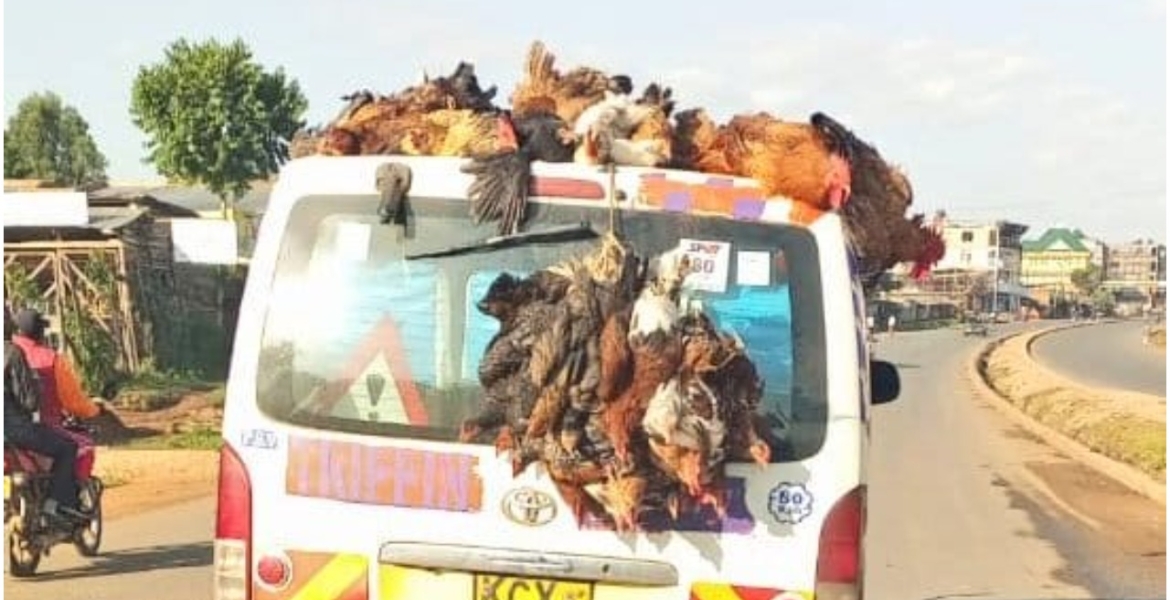 Police have warned motorists against transporting chicken on top of vehicles, stating that it amounts to animal cruelty and contravenes the law.
Through Twitter on Thursday, the National Police Service (NPS) warned that law enforcement officers will take stern action against those found ferrying chicken on top of vehicles.
"Cruelty to animals. UNACCEPTABLE. And it's a violation of the law. Traffic officers to be tough on this level of open and blatant cruelty. It's also an eyesore," NPS warned.
Police issued the warning after a concerned member of the public recently captured a photo of chickens being ferried on a 14-seater public service vehicle.
The Prevention of Cruelty to Animals Act, 2012, states that cruelty towards an animal, both domestic and wild, is prohibited.
"A person shall be guilty of an offence of cruelty if he cruelly beats, kicks, ill-treats, over-rides, over-drives, over-loads, tortures, infuriates or terrifies any animal," the act reads in part.
"Any person guilty of an offence of cruelty shall be liable to a fine not exceeding three thousand shillings or to a term of imprisonment not exceeding six months, or to both."
The act seeks to control the treatment of animals, including their use in experiments. This includes committing violence on an animal, overworking it while unwell, starvation and denial of water, abandonment and poisoning.
It also prohibits careless surgery procedures, hunting and killing in a cruel manner, prolonging the life of an animal in great pain, placement of traps and snares that cause unnecessary suffering to an animal, failing to check on a trapped animal, willfully poisoning of animals, and training of an animal in a cruel manner that inflicts pain and terror including the use of whips, goads, and electrical shocks.
Performing acts of entertainment where an animal is made to suffer, including fighting or hawking of animals in a cruel manner is also illegal.