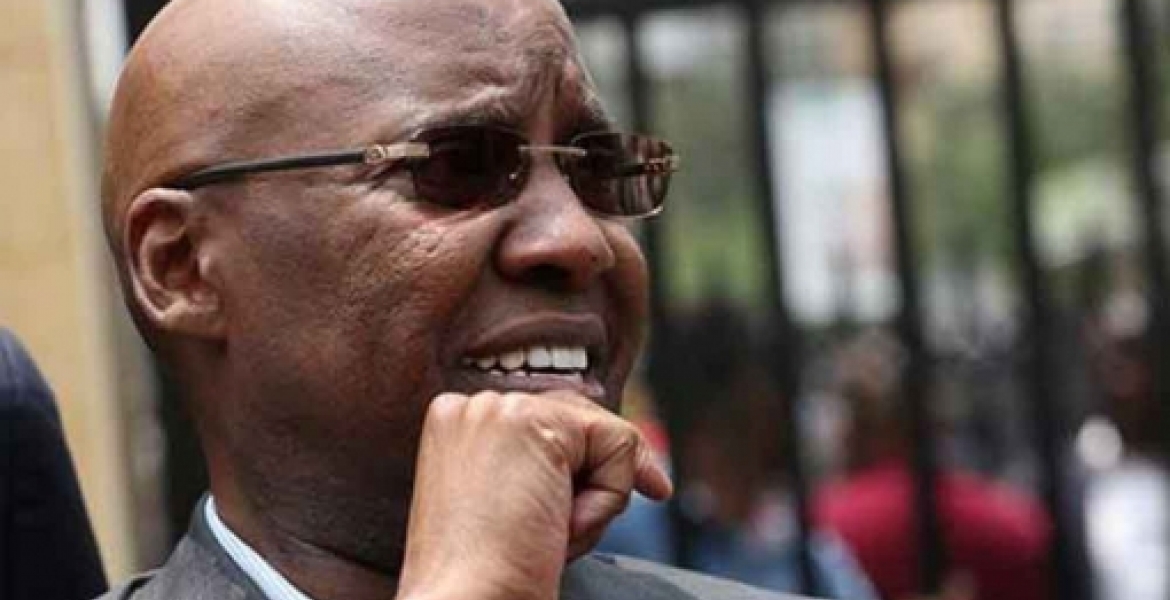 Kenyan tycoon Jimmi Wanjigi is embroiled in a tussle over the ownership of a prime parcel of land worth over Sh400 million. 
While Wanjigi maintains that the one-acre piece of land in Nairobi belongs to him, two other Kenyan businessmen from Kitengela, whose identities are yet to be known, also claim ownership of the property, according to Sunday Standard.
Each of them claims to be in possession of the genuine title deed to the prime land located on General Mathenge Road in Wetlands, Nairobi.
Wanjigi is said to have recorded a statement with Parklands Directorate of Criminal Investigations (DCI) officers claiming ownership of the land but the two businessmen failed to appear before the investigators to give their side of the story.
Investigations into the ownership of the property have been taken over by Land Fraud Unit at the DCI headquarters, Sunday Standard reported.
In his statement recorded on August 29th, Wanjigi accused the two businessmen trading as Horizon Hills Limited of colluding with lands officials at Ardhi House to grab the property from him.
In his three-page statement, Wanjigi does not disclose when he bought the land, whom he acquired it from and how much he paid for the same. He said he had been paying land rates and rent to the government since he purchased the property.
The billionaire wanted to sell the piece of land last year when he learned that the two Kitengela businessmen were also laying claim to it.
Sunday Standard said it learnt that DCI George Kinoti directed that the matter be moved from Parklands DCI to Land Fraud Unit at DCI head office following pressure from powerful individuals in and outside government.