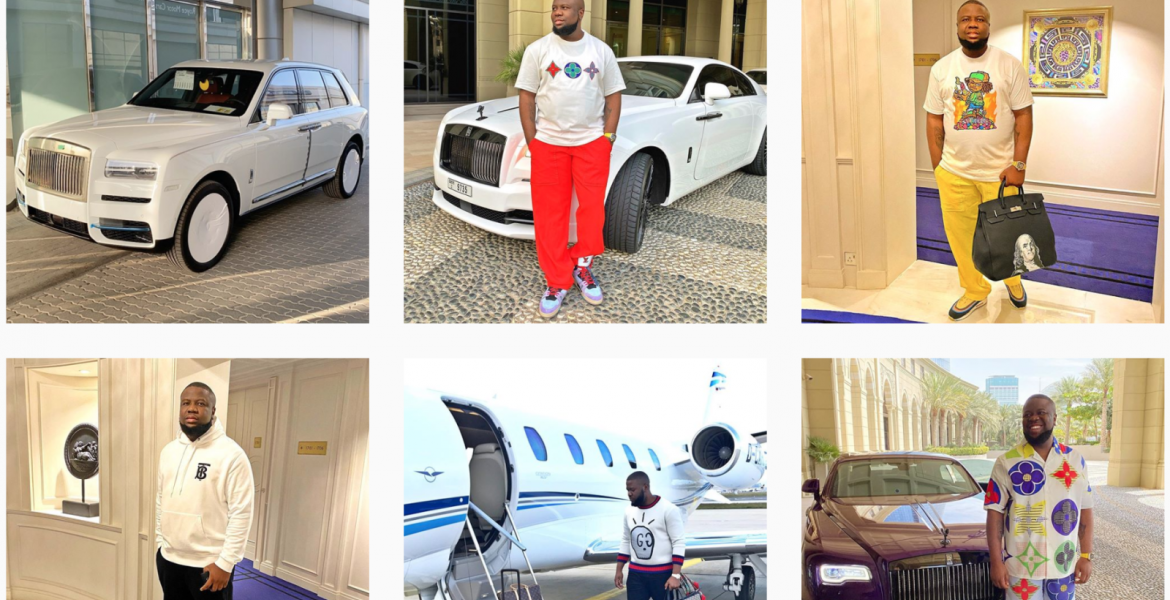 Police in the US are holding a 37-year-old Nigerian national accused of masterminding a $441 million cyber scam.
Ramon Olorunwa Abbas was arrested last month after the FBI and Dubai police stormed his apartment in Dubai and seized more than $40 million in cash.
Abbas is a social media celebrity known for flaunting his lavish lifestyle to his over 2.5 million Instagram followers. He went by the name "Hushpuppi" on Instagram, where he posted photos of him in luxury cars, private jets, and designer clothes, globe-trotting, and dining with celebrities as well as soccer stars.
Detectives used Abbas's Instagram and Snapchat accounts to track him to his Dubai apartment at the Palazzo Versace and to gather evidence to charge him. On Snapchat, he described himself as the "Billionaire Gucci Master."
During the special operation dubbed "Fox Hunt 2", 12 alleged Nigerian scammers living in Dubai were captured. Six raids were carried simultaneously while the suspects were asleep, according to reports.
Also recovered during the swoop are hard disks containing the addresses of nearly two million victims 13 luxury cars worth $6.8 million, 21 computers, and 47 smartphones.
The fraud scheme involved hacking corporate emails and sending fake messages to clients in order to redirect financial transfers and steal bank details.
"The suspects targeted victims overseas by creating fake websites for well-known companies and banks in a bid to steal victims' credit card information and then launder the stolen money," Brigadier Jamal al-Jalaf, of Dubai Police CID, told The Times.
Abbas was extradited the US on July 2nd to face criminal charges related to an alleged conspiracy to launder hundreds of millions of dollars through online fraud targeting a US law firm, a foreign bank, and an English Premier League soccer club, among others.
Abbas is being detained in Chicago and is represented by the Chicago-based law firm, Pissetzky & Berliner. Gal Pissetzky in an interview described his client as an "entrepreneur who ran a legitimate business and a very legitimate Instagram account and did not take part in any scam or fraud."
"He was promoting brands and that's how he was very legitimately making his money," he told CNN.
An FBI affidavit says Abbas is expected to be moved to Los Angeles in the coming weeks to face online fraud-related charges. If found guilty, he faces up to 20 years in federal prison.
"This case targets a key player in a large, transnational conspiracy who was living an opulent lifestyle in another country while allegedly providing safe havens for stolen money around the world," US Attorney Nick Hanna said in a statement.