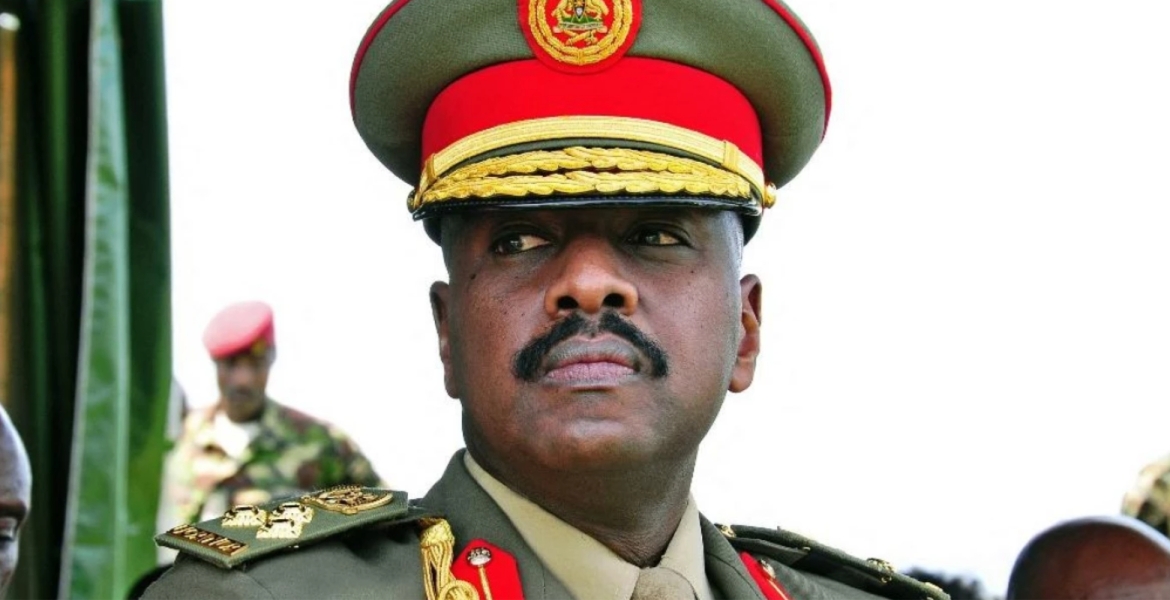 Ugandan President Yoweri Museveni on Tuesday promoted his son Muhoozi Kainerugaba to the rank of full General a day after he caused a storm on social media by claiming that his army would only take less than two weeks to capture Kenya's capital Nairobi.
The Daily Monitor reports that despite his promotion Kainerugaba will stop serving as the commander of the land forces of the Uganda People's Defense Force and will be replaced by Maj. General Kayanja Muhanga, who has been promoted to the rank of Lieutenant General.
Prior to his appointment, Muhanga served as the commander of Operation Shujaa, the war against Allied Democratic Front rebels in the Democratic Republic of Congo.
Kainerugaba, 48, will retain his position as Senior Presidential Advisor in charge of Special Operations. He had earlier hinted at the said military changes, noting that his tweets "scared" Kenyans.  
"Had a good discussion with my great father this morning. Apparently, my tweets scared Kenyans too much? He will announce the changes. There is a special prayer I shall make for our army," Kainerugaba tweeted on Tuesday. 
He also withdrew his comments, saying he has no plans to invade Kenya after his father advised him against making such an ill move.
"I would never beat up the Kenyan army because my father told me never to attempt it! So our people in Kenya should relax!" he tweeted. "KOT, I forgive you all for the insults you have hurled against me. Please let's work together to make East Africa great!"
On Tuesday, Uganda's Ministry of Foreign Affairs distanced itself from Kainerugaba's comments, stating that the country treasures the existing strong ties with Kenya.
"The Government of the Republic of Uganda, therefore, wishes to reiterate its cordial relationship with the Republic of Kenya and assure the people and the Government of the Republic of Kenya of our harmonious relationship that we value," the ministry said in a statement.