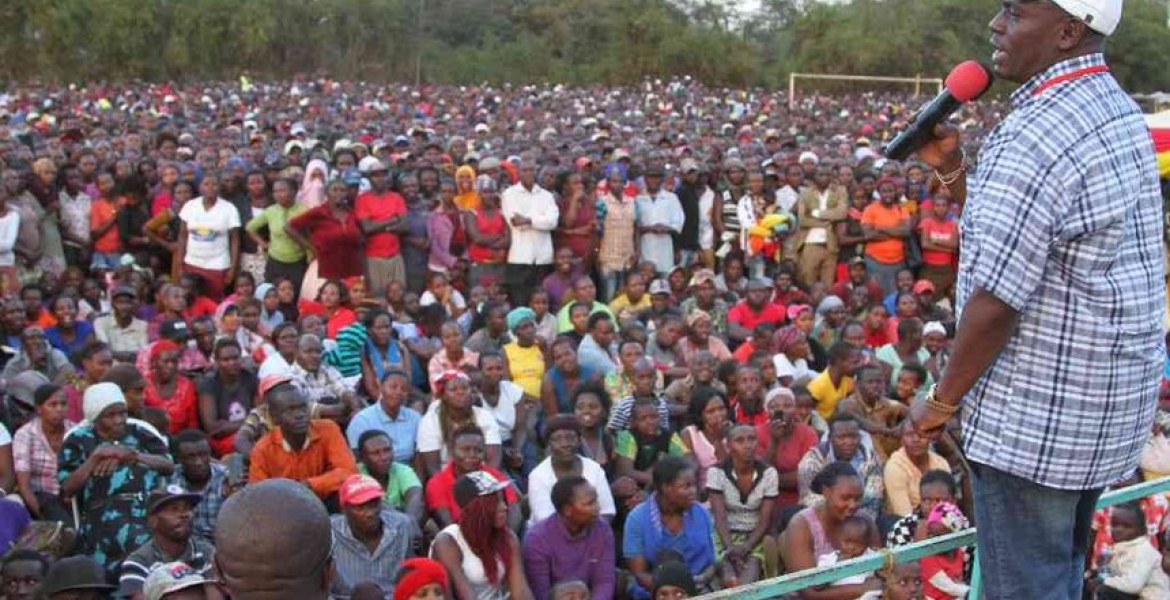 Kiambu Governor William Kabogo has dismissed claims that he is running a dirty campaign to reclaim his seat by unleashing terror goons on his opponents to intimidate them.
Kabogo has said such associations are totally false, adding that he has thrived through hard work. "I am not a gangster. My opponents are keen on portraying me as a leader of a gang and a thug. The claims they have always made have never been substantiated anywhere… On the contrary, I am a very successful businessman, who has thrived through hard work. Now I am a successful Governor, but of course there are those who are keen on pulling me down by portraying me as abrasive and thriving on violence," Kabogo said in an interview with The Standard.
Kabogo's main rival for the seat is Kabete MP Ferdinand Waititu, after other former aspirants including Dr James Nyoro, John Mugwe and Rev David Kariuki (Gakuyo) recently dropped out of the race and threw their weight behind Waititu. There have been several recent violent skirmishes between supporters of Kabogo and those of Waititu. The two will face each other at the Jubilee nominations on April 21st.
The businessman-turned politician says after a rocky start he now has a good working relationship with County Assembly members of Kiambu, and together they have passed laws aimed at spurring development in the county. "Initially I had difficulties selling myself as a professional because I looked more like a herdsman, but when I hit the road, people realized that I was a manager. I was possibly the only Governor who did not reward his cronies in appointing my ministers (CECs), instead we engaged a firm to interview them. That is why I have such a competent team," said Kabogo.