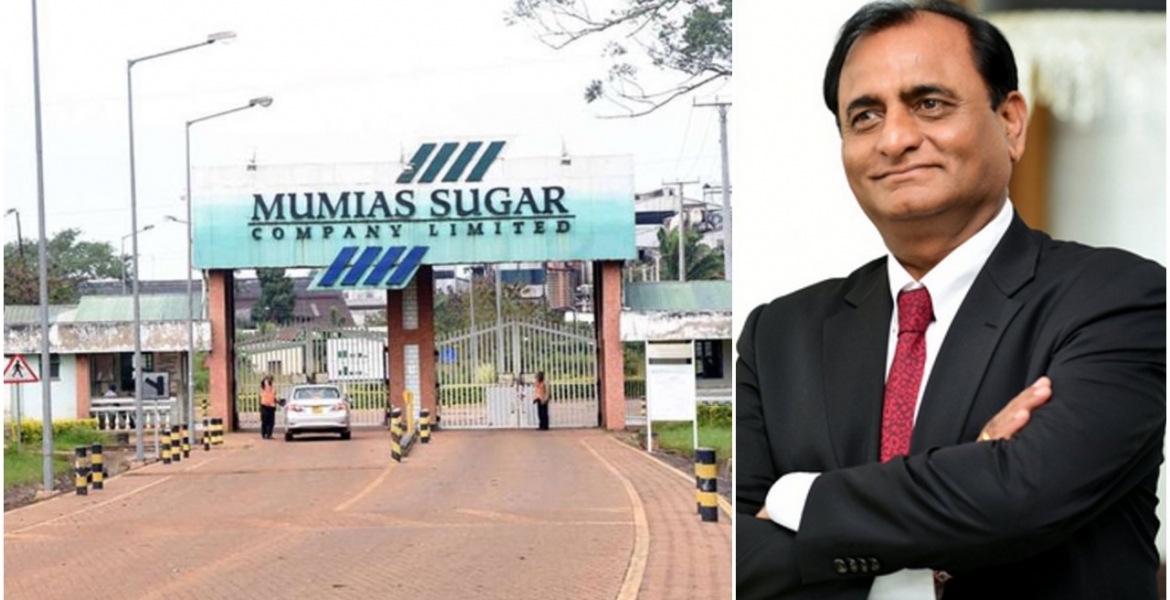 Billionaire Narendra Raval has revealed plans to invest Sh5 billion in reviving Mumias Sugar Company.
The tycoon plans to spend Sh4 billion on upgrading the rundown milling plant while Sh1 billion will be used to woo farmers to return to sugarcane production. 
Mumias was Kenya's leading sugar producer at more than 250,000 tonnes annually before it halted operations three years ago. Its closure was as a result of poor management, heavy debts, and years of mounting losses. 
In 2019, Kenya Commercial Bank (KCB) Group placed the miller under receivership to protect its assets while trading of its shares at the Nairobi Stock Exchange (NSE) was suspended.
Narendra, who is worth about Sh65 billion, told Business Daily that he looks to run the sugar company for between 10 and 15 years if he secures the leasing deal.
"I will pay the receiver-manager the monthly dues and meet other expenses of running the plant and paying farmers for cane delivery. It is up to the receiver-manager to decide on how to divide the money that I will pay them, in terms of paying the creditors," he said.
Mumias owes French development agency Proparco Sh1.84 billion, Ecobank Sh1.77 billion, and Sh2.83 billion to the National Treasury. Other banks including KCB Group, NCBA, and Stanbic Bank are owed more than Sh3 billion.
Narendra is the founder and owner of Devki Group of Companies, majoring in steel and cement production.