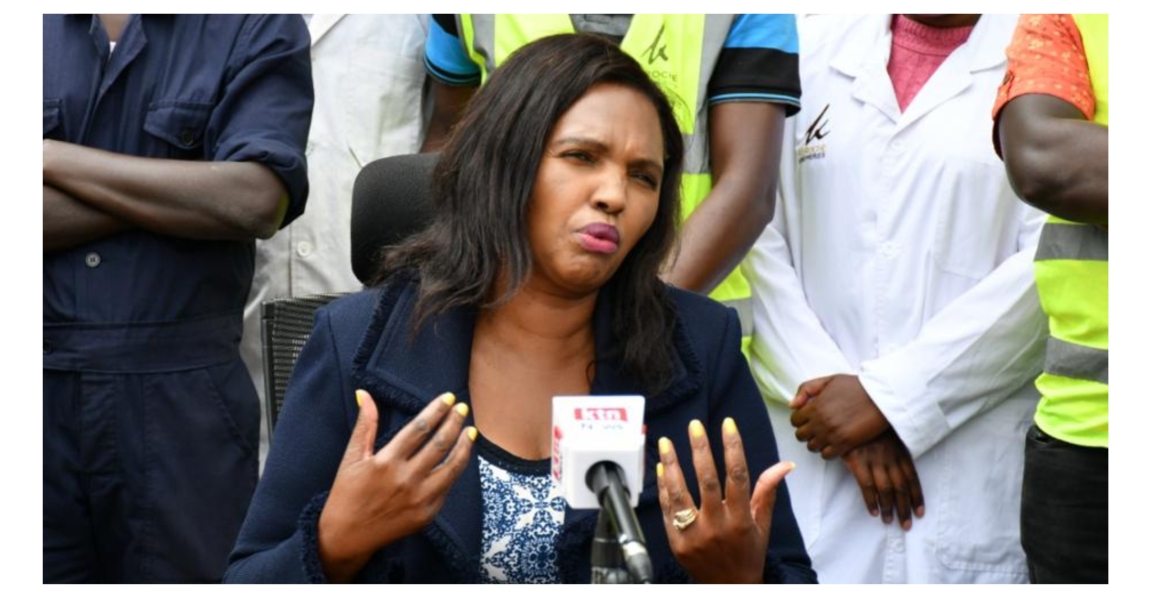 Keroche Breweries has announced it will lay off over 400 employees following its closure by the Kenya Revenue Authority (KRA) over tax arrears.
The Naivasha-based beer manufacturer was shut down on May 15th after defaulting on an earlier agreed plan to repay tax arrears amounting to Sh320 million.
In a series of tweets on Monday, Keroche CEO Tabitha Karanja said the company will send home the workers on June 20th due to what she termed as "illegal, punitive and draconian actions by the KRA."
"I was thinking aloud on Sunday afternoon and pondering how I will relay the painful message to our employees on Monday that we will be laying them off as a result of KRA's closure. The company is at the verge of laying off over 400 employees due to the illegal, punitive and draconian actions by the KRA," she wrote.
She added: "I was also at pains as I looked at all the beer in the tanks that we shall be forced to drain to waste and wondered why and how the following relevant ministries remain so indifferent to the dire consequences of the current closure of the company's factory."
Karanja, who is eyeing the Nakuru County senate seat in the upcoming elections, described the closure of the company as a national security issue that the Ministry of Interior should be concerned about.
"The staff at Keroche will be joining millions of other jobless Kenyans as economic conditions continue to worsen and push more Kenyans to misery," she said.
 "This is a national security issue that the ministry (of Interior) MUST be concerned about, yet the casual manner in which job losses are induced by reckless application of government policy, suggests that the gravity of the problem is yet to get home to the ministry."
She disclosed that Keroche Breweries earned monthly revenues of between Sh400 million and 500 million pre-Covid-19, but the income dropped to below Sh50 million after a prolonged closure.
"I wish to dispel the narrative that has been created by KRA that Keroche Breweries Ltd is a non-compliant taxpayer who perpetually default on their tax obligations," said Karanja.
Karanja has attributed the company's closure to her decision to join politics through the Deputy President William Ruto-led UDA party.
Last week, Azimio La Umoja-One Kenya coalition party presidential flagbearer Raila Odinga defended Keroche Breweries following its closure over tax arrears.
While calling for the reopening of the leading beer maker, Odinga urged the Kenya Revenue Authority (KRA) to avoid taking punitive measures that kill key industry players in the name of reclaiming taxes.
"It is not right to become punitive in terms of taxes. If taxes are too high, there is a tendency to evade them, but if they are low and manageable, people will pay. Don't close a business because the owner has defaulted in paying taxes," Odinga stated.
"That is why am telling them, let Keroche go, don't kill Keroche. If she cannot pay today, let her pay tomorrow. Spread out the payment. She is a Kenyan... Where can she run away to?"