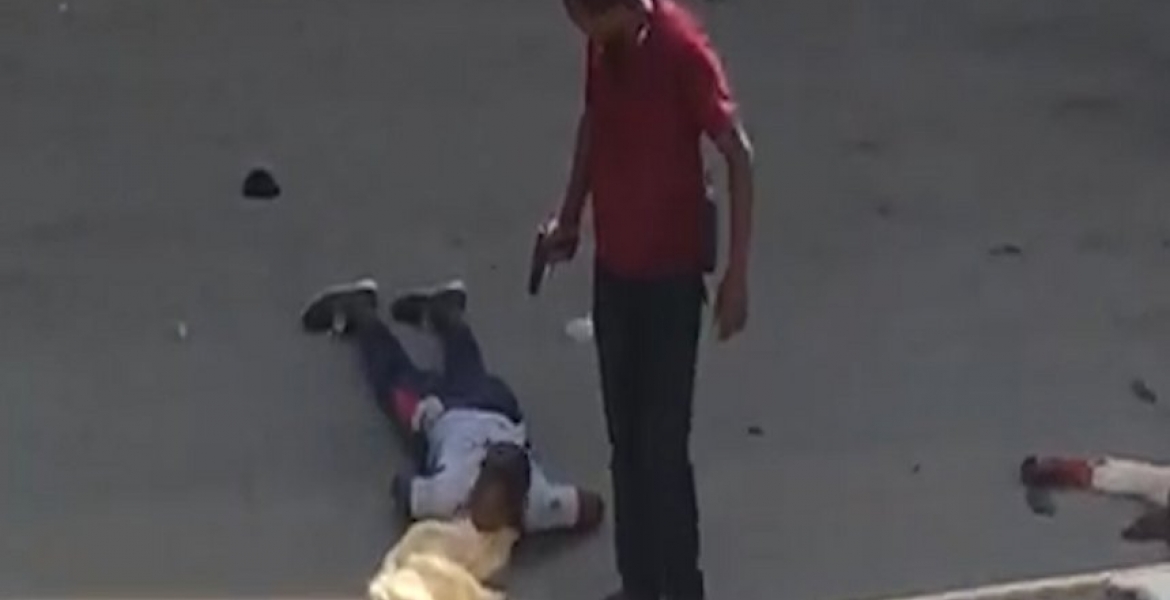 Kenya Police boss Joseph Boinnet has ordered an investigation into a video circulating on social media that depicts a person believed to be plainclothes police officers shooting dead two suspected gang members.
The incident happened in Eastleigh, Nairobi.
When the video starts running, one of the suspected gang members is already lying on the ground dead. One of the alleged police officers seems to struggle to apprehend the second suspect as a man in police uniform is seen pushing the crowd back. The camera loses focus at the point at which a few gunshots are heard. When the camera gains focus again, the suspected gang member is lying on the ground with the shooter standing over him and asking his colleague for a pistol. The camera loses focus again and a few more gunshots are heard. The camera focuses again on the scene and both suspects appear to be dead on the ground.
The suspects are believed to have been members of the outlawed Super Power Gang and were suspected to have been about to commit a robbery when they were apprehended.
Nairobi Police Commander Japheth Koome told The Star on Saturday that the video was acted. "It is not true it was acted. It is not true, it did not happen. Imepigwa picha sehemu moja tu (It was only shot in one place). It is not true," Koome told The Star. He said the video was meant to discourage him from doing his job of fighting criminals in the city.