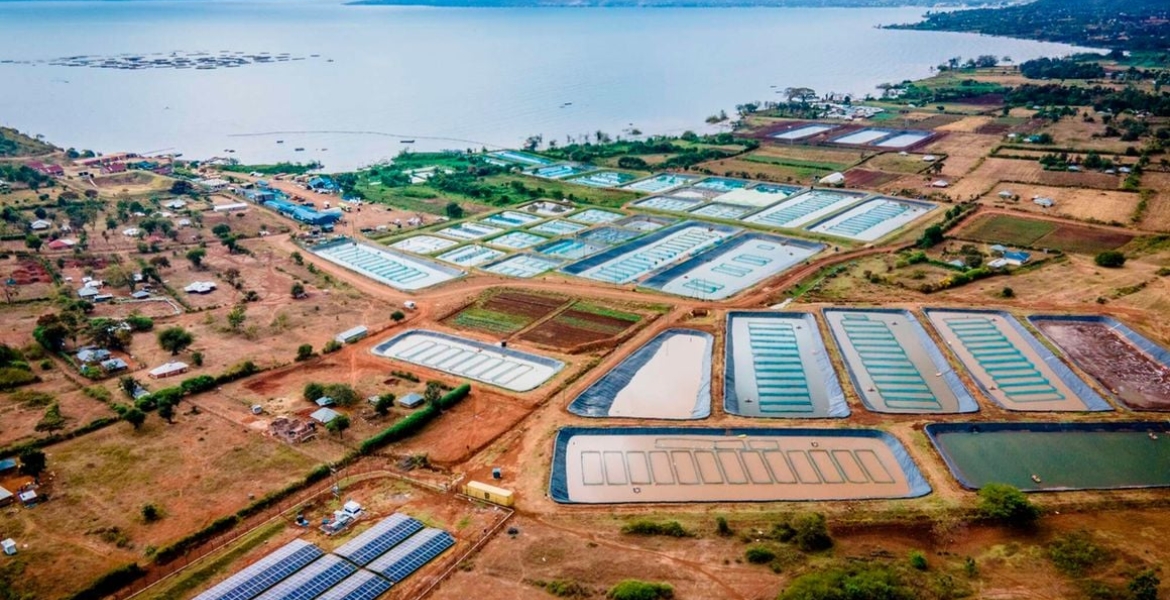 Little-known Kenyan firms providing digital services in trade facilitation, agriculture and healthcare have emerged as the fastest-growing businesses in Africa, according to a new report that ranks Nairobi as the third-largest home for the quickest-expanding companies in the continent.
The Financial Times (FT) annual ranking of Africa's fastest-growing companies, now in its second year shows that 12 of 100 such firms are located in Kenya.
The Kenyan fastest-expanding firms on the FT list leverage technology in offering products, an indication that Covid-19 appeared to have accelerated the move online.
Sokowatch, formerly Wasoko and which delivers fast-moving consumer goods to kiosks and shops in Kenya's fragmented informal markets, has been ranked the third fastest-growing business.
The firm, which was ranked Africa's top last year, had a compounded annual growth (CAGR) in revenues of 242 percent in four years through 2021 to $136.9 million (Sh18.63 billion).
Africa Health Network, which mainly provides dialysis services, was ranked second in Kenya and 13th in Africa with a CAGR of 92.9 percent and had sales of $5.4 million (Sh734.4 million).
Victoria Farms, which farms fish in cages mainly in Lake Victoria, was ranked third and number 15 in the continent with a CAGR of 87.8 percent and sales of $17.3 million (Sh2.35 billion).
"As in the ranking's inaugural year, Covid-19 appears to have accelerated the move online, with companies providing digital services in finance, payments, trade facilitation and healthcare all making headway," FT wrote in Africa's Fastest Growing Companies 2023 report.
"It also seems to have been the time in which Silicon Valley investors, as well as those in Asia and Europe, discovered potential in the African start-up scene, particularly in the tech hubs of Lagos, Cape Town, Johannesburg, Nairobi and Cairo."
Fintech Lipa Later, which allows consumers to buy goods on credit, was ranked fourth in Kenya and number 16 in the continent, with a CAGR of 84.2 percent and sales of $3.5 million (Sh476.4 million).
Poa Internet, which provides data to underserved rural and slum communities, had a compounded annual growth of 72 percent and was ranked 21 in Africa.
Other Kenyan firms on the 100-shortlist that generate billions in annual revenues include the e-commerce platform, Copia Global, with revenues of $30.1 million (Sh4.1 billion), fintech M-Kopa $142.9 million (Sh19.4 billion) and cooking gas logistics company Dakawou Transport $11.2 million (Sh1.5 billion).
Two Nigerian companies top the latest list of the continent's fastest-growing companies.
Abuja-based Afex Commodities Exchange, which provides brokerage and trade finance services for commodities such as maize, sorghum, cocoa and rice, is in first position, with a compound annual growth rate over three years of more than 500 percent.
Moniepoint, a Lagos-based company that offers banking for small businesses, rates second. Venture capital group Novastar was an early funder.
As in the inaugural year, the list was compiled with Statista, a research company. It ranked companies by their compound annual growth rate in revenue, between 2018 and 2021.
Many fast-growing companies are privately held and do not publicly disclose detailed financial data.
But the screening process also requires senior executives to sign off on the figures submitted by their companies.
Sokowatch, Copia Global, M-Kopa, Impax Business Solutions and agricultural inputs distributor East African Business Company appeared in both the first and second FT ranking, which looks at firms with sales of at least $1.5 million (Sh204 million), have headquarters in Africa and not a subsidiary.