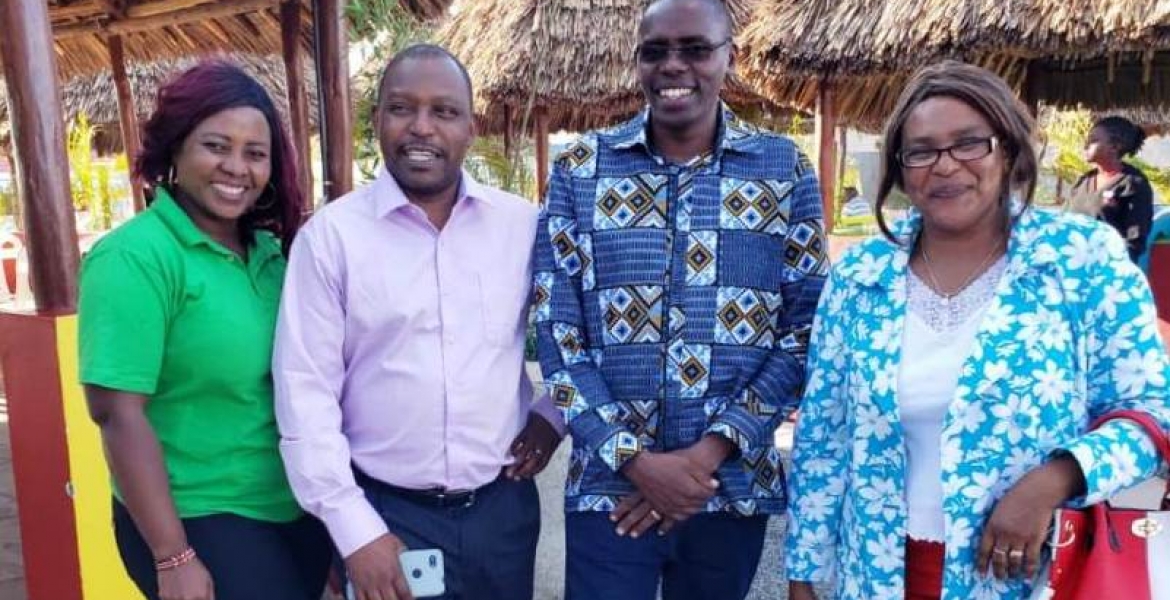 Optiven CEO Mr. George Wachiuri together with the Diaspora Affairs Manager; Jerusha, warmly welcomes USA Diaspora clients to a lunchon at the GMC Fun Place, Kitengela.
A home is a warm place where a family feels loved, wanted, comfortable, has freedom to express and have some rights and privileges. The inhabitants of a home has freedom and get some of these privileges that are not found elsewhere.
Here at Optiven, we started by having a full unit in our system that takes charge of Diaspora clients, friends and partners.
This is not only comforting them while at home, not only helping them errands involved in acquiring documentations including passports and IDs etc. Not only about jobs for relatives and get some to join the Optiven workforce. It is not even taking them to Mombasa for holiday as we have taken over 200 Diasporians for such holidays. These are basic for a family.
It is now about creating a solid family relationship where in the year 2020, we have planed massive Entertainment dinners well spaced within the year 2020. The dates are 17th April 2020, 14th August 2020 and 11th December 2020.
The preferred diner dates can be selected and booked online on the form at the bottom of this page.  Pick the dates right away on this link to enable Optiven to prepare adequately for you in an amazing way. These Dinners & Entertainment will be held at our No 1 family Entertainment centre in Africa (https://www.funplace.co.ke).
For those who are not able to attend the three spaced dinner events , you only need to tell us when you are in Kenya and we can prepare for you as individual and  get customized treatment.
We thank all our friends in Diaspora as we build long lasting relationships, empowering one another and moving to the next level that not only focuses on transactional relationships but family relationships.
We have massive surprise dinner throughout the year. Select your visiting date on this form to enable us to plan adequately for you in an amazing way.
SPONSORED CONTENT