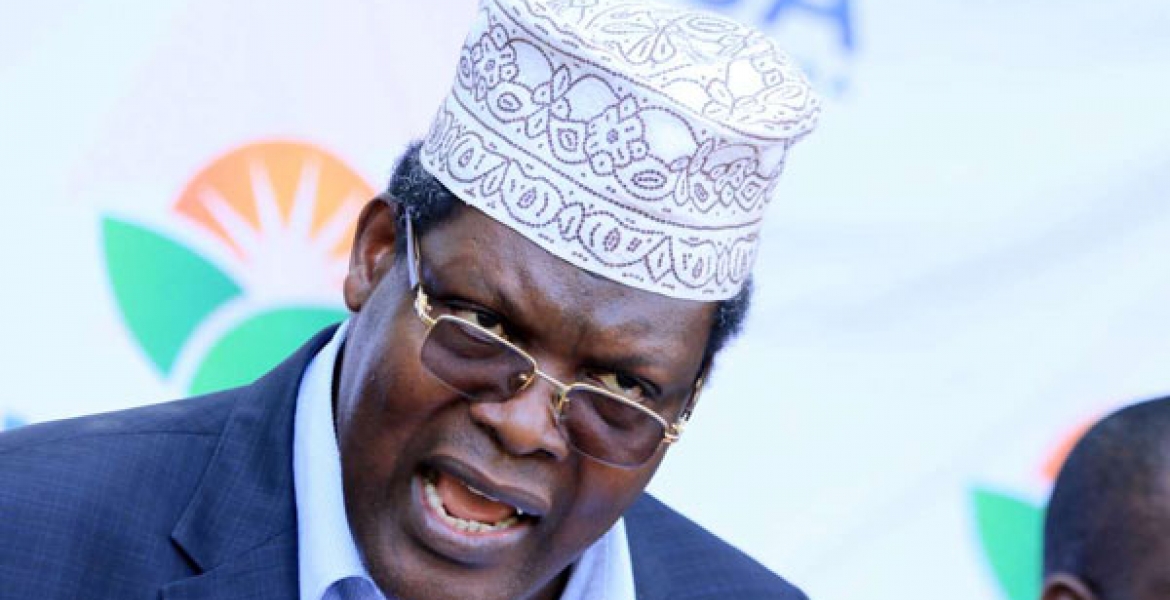 Kenya Diaspora Alliance (KDA), a lobby for Kenyans living abroad, has demanded answers from the government over Miguna Miguna's travel woes.  
Miguna is presently stuck in Germany after Lufthansa and Air France barred him from traveling to Nairobi on January 7th over a red alert issued by the Government of Kenya. The said alert allegedly warned the airlines against flying Miguna to Kenya or any other African nation.
Through its Chairman Shem Ochuodho, KDA on Monday asked the government to clarify who exactly issued the red alert against Miguna and why. The lobby noted that it was concerned with the "unnecessary stand-off and human rights violations" of Miguna
"We are alive to the IATA regulations on 'unruly passengers' that came into effect on January 1, 2020," KDA said in reference to regulations issued by the International Air Transport Association, the body that regulates commercial airlines across the globe.
"It would be good to establish the truth of who issued the red alert, for what reason and to what end. Was it IATA or the State (GoK)? If the latter, why are we creating a mountain out of an anthill, and making Miguna Miguna an undeserving martyr?" Ochuodho added.
In June 2014, IATA adopted regulations to deal with unruly passengers following an increase in incidents involving bad behavior from travelers. Such rules may include airline bans, jail sentences or fines.
KDA warned that the mistreatment of Miguna could discourage Kenyans living and working abroad from investing in Kenya over fears of suffering a similar fate.
"All this at a time when Kenya/Africa badly needs all the foreign and diaspora investments and goodwill it can amass to turn round fortunes of the economy. The economy is bleeding. We can well do without such distractions, negative energy, and bad publicity."
"KDA calls upon the Government of Kenya (GoK) to facilitate and do what it takes within the provision of the law to bring back home and admit Miguna Miguna, his mannerisms, and acerbic tongue not-withstanding."
The government insists Miguna must first acquire a Kenyan passport at any Kenyan mission abroad if he wants to be allowed back to Kenya. Alternatively, Miguna is required to get a visa if he decides to use a Canadian passport.