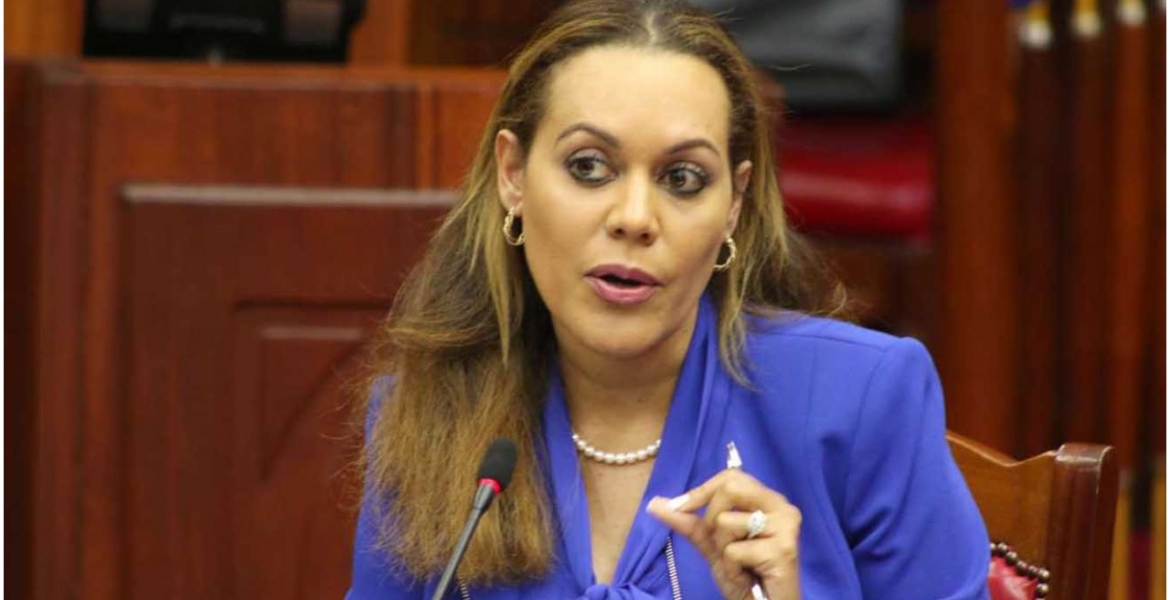 The appointment of Kenyan-American Mwende Mwinzi as Kenya's Ambassador to South Korea became a subject of debate in the National Assembly on Thursday.
The matter was raised in the House by Mosop MP Vincent Tuwei, who questioned the process leading to the appointment of Mwinzi to the ambassadorial position.
Tuwei indicated that the National Assembly should not allocate funds to the Kenyan Embassy in Seoul until the controversy surrounding Mwinzi's appointment and subsequent assumption of office is addressed.
"I think this is a very important issue, where the law says that the appointment can only take effect by the approval of this House," said Tuwei.
On his part, Rarieda MP Otiende Amollo wondered how Mwinzi was posted to Seoul, saying the move is in contempt of Parliament. 
He added that claims that a court had made a ruling over the appointment were a fallacy, insisting that the court only made certain directions that were rejected by the House. 
 "There can be no other way around it. If the House rejects, there is no other legal process where one can end up being appointed."
The House is on Wednesday next week scheduled to debate a report by the implementation committee on Mwinzi's nomination.
Mwinzi formally assumed the position on Wednesday after she presented her credentials to South Korea President Moon Jae-In at the presidential office Cheong Wa Dae in Seoul.
In October last year, National Assembly Speaker Justin Muturi blocked attempts by MPs to stonewall her appointment to the position. Muturi stood down a motion in which Parliament's Committee on Implementation wanted MPs to reject Mwende's nomination for failing to relinquish her US citizenship as directed by the House in June 2019.
MPs cited section 31(1) of the Leadership and Integrity Act, which bars persons with dual citizenship from holding State offices unless they renounce one. 
But the High Court ruled that Mwende cannot be forced to renounce her US citizenship to take up the post. In a ruling dated November 14th, 2019, Justice James Makau noted that an ambassador is not a State officer, but a public officer, hence Mwende is not required by law to renounce her citizenship.