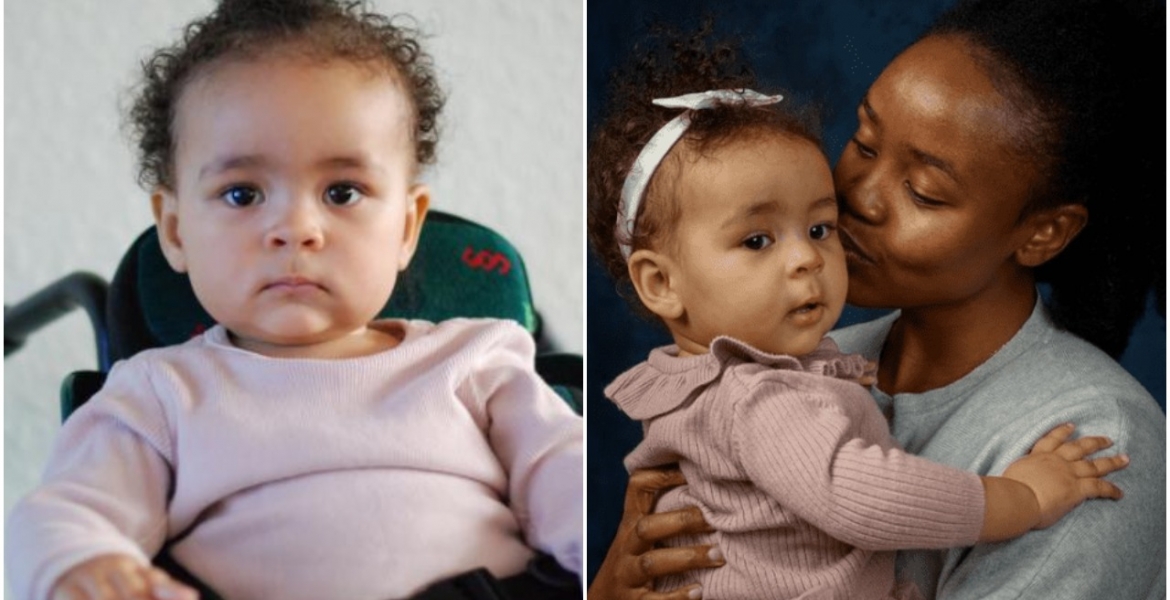 The family of a Kenyan woman whose ailing daughter needs the world's most expensive drug to save her life has received Sh146 million in contributions against a target of Sh270 million.
14-month-old Ayah Lundt was diagnosed with a condition called spinal muscular atrophy and needs to undergo gene therapy called Zolgensma that costs a whopping $2.1 million (Sh231 million), excluding other expenses that her parents cannot afford. At $2.1 million a dose, Zolgensma is considered the world's most expensive drug.
Kenyan celebrities including Eric Omondi, Kwambox, Terence Creative, Robert Burale, Dr. Ofweneke, MC Jessy, Betty Kyallo, Wahu Kagwi, among others have joined the campaign to help the family reach the Sh270 million target.
Early this week, the celebs hosted Instagram live sessions urging their fans to contribute whatever they have towards baby Ayah's treatment. 
The sessions helped raise more than Sh7 million in 24 hours, raising the total contributions to Sh146 million. The family is still appealing to well-wishers to help them raise the deficit of Sh124 million.
Ayah is the daughter of Mary Kathure Mithika, a Kenyan-born woman living in Denmark. She is married to a Danish national and lives in Bornholm, an island in the Baltic sea.
In an interview early this year, Mary said her second-born daughter was born a healthy baby but she later developed complications that affected her mobility, head stability, and hand movement.
"Ayah was born a normal child she was a lovely baby. She continued growing normally like normal kids until she was 9 months…we started noticing a few changes, minor changes that if you are not keen you would not notice," she said.
The infant was found to be suffering from spinal muscular atrophy when a medical specialist examined her.
Although doctors told the couple that kids suffering from the condition rarely make it past two years, Mary and her spouse have refused to give up on their child.
"There is hope, they told us if it was like 4 years ago, there was no kind of treatment at all but now, there are 3 types of treatments in the market and if kids get treatment early, they get a chance to live well and longer," she added.
Mary added that Ayah is stable at the moment but their fear is that the illness could get worse as she grows.