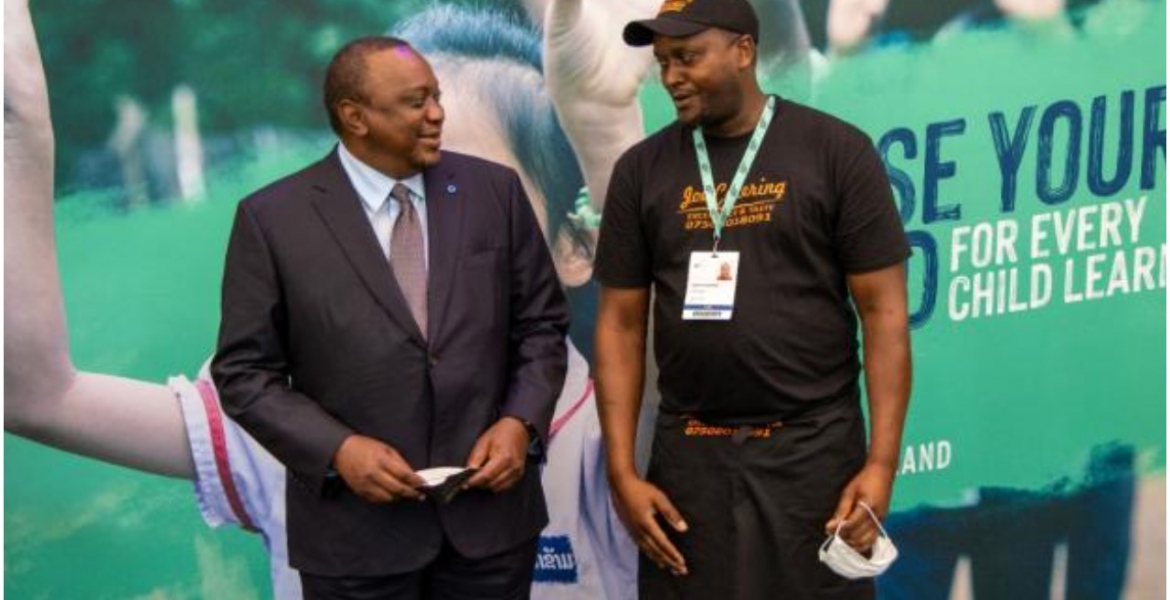 Kenya's High Commissioner to the UK Manoah Esipisu has hailed Kenyan chef Joe Gatonye for being part of the team that served President Kenyatta during his visit to London last week.
Gatonye's eatery was among the caterers selected to serve food and drinks to guests at the Global Partnership for Education Summit co-chaired by President Kenyatta and UK Prime Minister Boris Johnson.
Gatonye is the owner of Joe Catering Services, a London-based restaurant that specializes in Kenyan and African cuisine, including githeri and pilau. The restaurateur has been operating the business for about a decade.
"As we celebrate President Kenyatta's official visit to Flag of United Kingdom last week, we appreciate everyone who joined us in making this state visit memorable & beneficial," Esipisu said through Twitter.
"A big shout out to Joe Catering, a top Kenyan eatery in the UK selected to provide some of the cuisines at the #GES2021."
The summit aimed to raise $5 billion to educate children across the developing world over the next five years.
During the three-day trip, President Kenyatta secured multiple investment deals for Kenya and nearly one million doses of the Oxford/AstraZeneca COVID-19 vaccine.