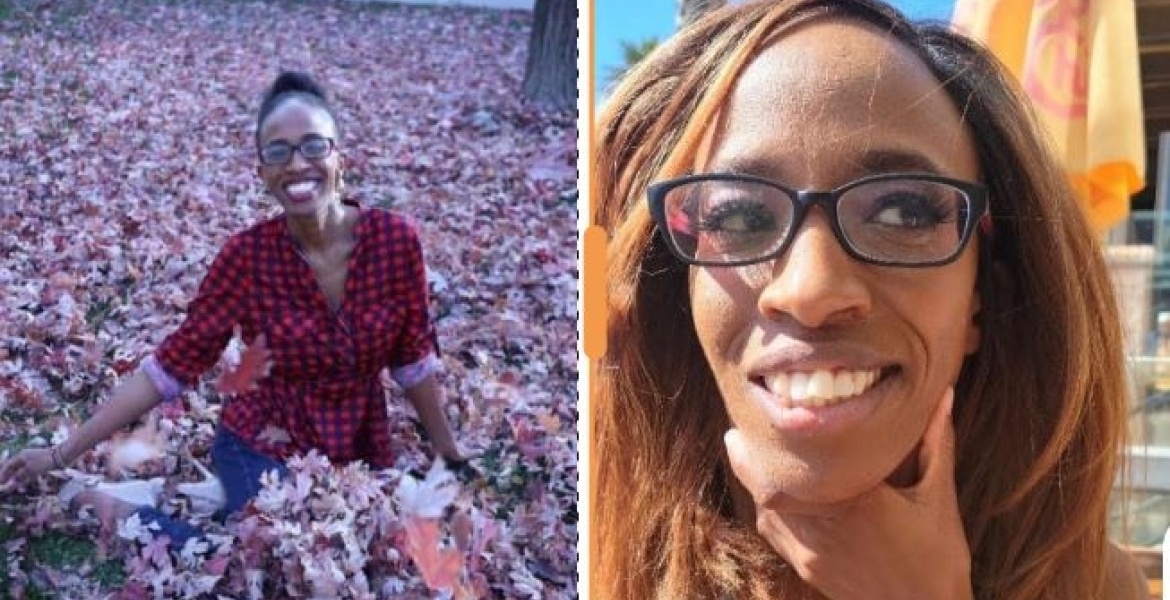 A Kenyan woman who went missing in the United States nearly six months ago is yet to be found despite numerous search efforts by authorities, family and residents. 
Irene Gakwa of Gillette, Wyoming has not been heard from since February 24th when she had a video call with her parents who live in Kenya.
The last person to see her was her fiancé 38-year-old Nathan Hightman, who told police in March that Irene came home one night to grab some belongings and then left in a dark-colored SUV, according to statements from the Gillette Police Department.
Hightman, who was identified as a person of interest in Irene's disappearance, has since pleaded not guilty to multiple felonies for allegedly using her banking and email information without permission, Campbell County court records say. The Gillette Police Department said Hightman has not cooperated with the investigation and has refused to answer questions.
Investigators executed a series of search warrants for Irene's bank account, which showed that Hightman transferred a total $3,666.46 from her account in eight transactions and also changed her banking password.
Another search warrant executed on Irene's email account showed the account password had been changed from a device with an IP address that detectives traced back to Hightman, per the affidavit.
The affidavit also stated that a warrant for one of her credit cards showed several charges totaling over $600, one of which occurred at Walmart for a shovel, a pair of boots, and a pair of pants that Hightman was seen carrying in a surveillance video of the transaction. The boots and shovel were later located at Hightman's residence.
A separate warrant for another of Irene's credit cards revealed a series of charges between February 25th and February 28th totaling $804, while another series of charges between March 1st and March 19th totaled $2,426. 
About 10 transactions were traced back to Hightman's IP address; none of them traced back to Irene's phone IP address, according to the affidavit. The investigation also revealed that Irene's email account had been accessed using Hightman's IP address on March 10th and was closed.
The suspect admitted to accessing Irene's bank account and withdrawing money in an attempt to force her to contact him when she needed cash.
Investigators believe Irene, 32, was taken to a rural area, mine site, or oil and gas location in a passenger vehicle or crossover SUV between February 24th and March 20th.
Detectives are asked the public for information concerning a gray or silver Subaru Crosstrek with Idaho license plates that may have been trespassing or appearing out of place in rural Converse County between those dates. They also sought information about a possible 55-gallon metal drum that may have been burned or abandoned in the county.
Irene's phone is not pinging on any network, according to the Wyoming Division of Criminal Investigation.
Irene's elder brother Kennedy Wainaina, who works as a pharmacist in Boise, Idaho, said Irene studied and worked in Idaho before meeting her boyfriend on an online dating website. 
The two lived together in Idaho for about one and one-half years before the boyfriend suggested they move to Gillette in July last year and she agreed. Irene has lived in the US since 2019 and was a nursing student.
Previous search efforts by Gillette residents which covered locations along the sides of Old Highway 59 and North Highway 59 were unsuccessful.
Anyone with information that could help locate Irene, regardless of how insignificant it may appear, are requested to forward the information to the GPD at 307- 682-5155.