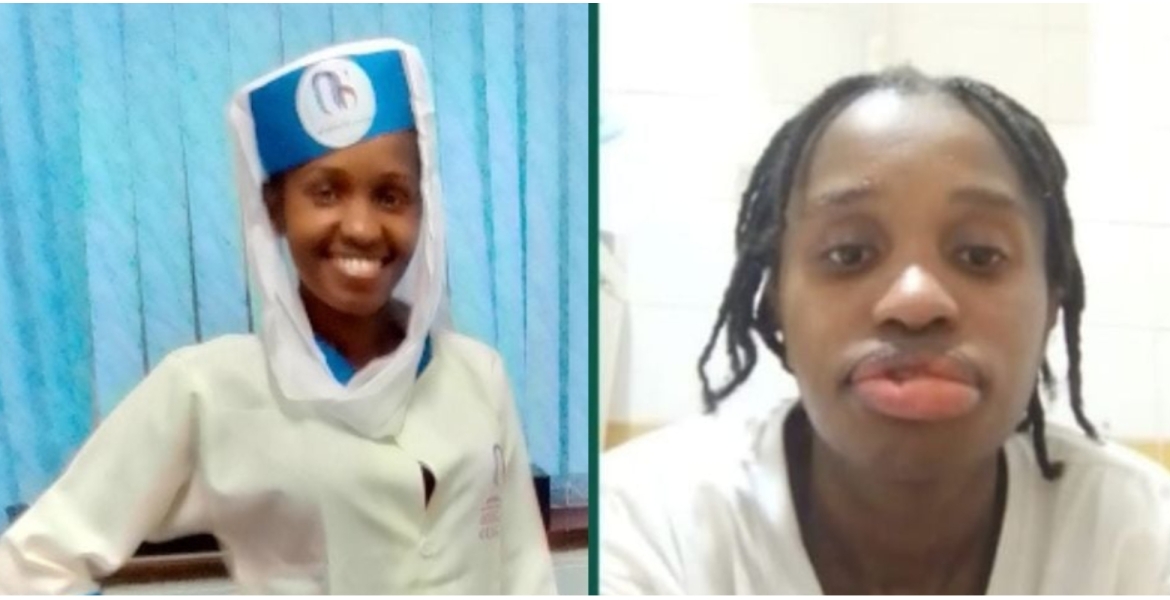 A Kenyan domestic worker who is being held captive by her employer in Saudi Arabia is appealing for help to return home. 
Gloria Wairimu Wachira, 19, left Kenya for Saudi Arabia in December last year after signing a two-year contract with Nairobi-based Joywan Staffing Agency, Nation reports.
The mother of one said her woes began three months after her arrival when her employer started assaulting and forcing her to work for two different families on a single salary.
Things worsened in July after the employer learned she had made a call to her Kenyan recruitment agency seeking to return home. The employer locked her up in the house and threatened to blacklist her passport.  
"Please pray for God to spare my life. I need your prayers right now. It is not well here and I am in danger. Help me see my daughter again," she said. "They promised to mete vengeance, telling me there is no Kenya I am going back to. I have escaped being put in a freezer several times. I don't know where they are planning to take me to now."
The Saudi office initially demanded she refunds the money she had been paid for the duration of her contract and pay her own ticket back to Kenya, but later changed their mind.
"This agent has been threatening my life … He even said he will have my passport blacklisted. He has been violent to me. I shared all these with the agency in Kenya but nothing has been done. The agent has been accusing me of not doing my work properly and I should not return to Kenya yet I am very hardworking," she told the publication.
"I am being monitored even when I go to the toilet. I feel I need to run away but they are monitoring my every move. Help me come back to Kenya for the sake of my daughter. We are suffering here in Saudi Arabia. The agencies come and dump us here. We are not here because we like it but because we are looking for a source of income for our families."
When reached for comment on Wairimu's case, the head of Joywan Staffing Agency Joyce Irungu said she was working to help return her to Kenya.
"She has been saying they have been threatening her life and torturing her, prompting me to move her around. But she is still complaining, so I don't want her to be changed again but brought back to Kenya," said Irungu.
Her plight comes weeks after Foreign and Diaspora Affairs Cabinet Secretary Alfred Mutua traveled to Saudi Arabia on a mission to address the mistreatment of Kenyan workers there.