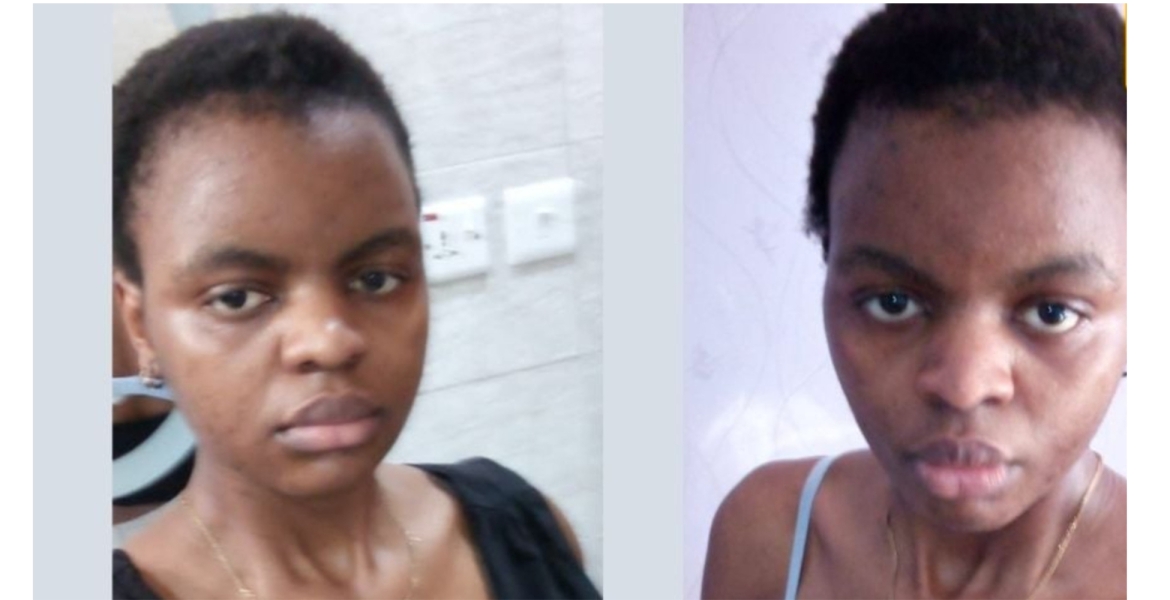 Another Kenyan domestic worker in Saudi Arabia has pleaded with the government to rescue her from her cruel employer and bring her back home. 
Purity Mwanzia, who hails from Machakos County, traveled to the Gulf state in June this year in search of greener pastures but her life there has become unbearable and all she wants is to return home.
Mwanzia, a mother of a two-year-old boy, said her employer has been mistreating her and forcing her to work despite being sick, adding that attempts to get help from her agents have been in vain.
"I have been working while sick. I am starved as they only give me plain rice for food twice a day," Mwanzia said as quoted by Nation.
She has been in communication with her sister Faith Mwende, who said her sister started feeling unwell in July and could not even stand up. Photos she sent to her sister in Kenya show that she is emaciated and frail.
Mwende said the family has reached out several times to the agents in Nairobi but they have not taken any action.
Mwanzia, who sat the Kenya Certificate of Secondary Education exam in 2018, wants the government to repatriate her due to her deteriorating health.
She said her employer identified as Yousef Wali Jamal Gotah issued threats to her when she informed him that she was ailing.
Two weeks ago, Foreign and Diaspora Affairs Cabinet Secretary Alfred Mutua visited Saudi Arabia where he met some of the country's leaders in a bid to address the plight of Kenyan migrant workers.
Mutua, who has vowed to address the suffering of Kenyans working in Saudi Arabia, said a joint Technical Team of Kenya and Saudi Arabia Government officials had been formed to fast-track labor issues including the issue of exit visas starting from November 17th.