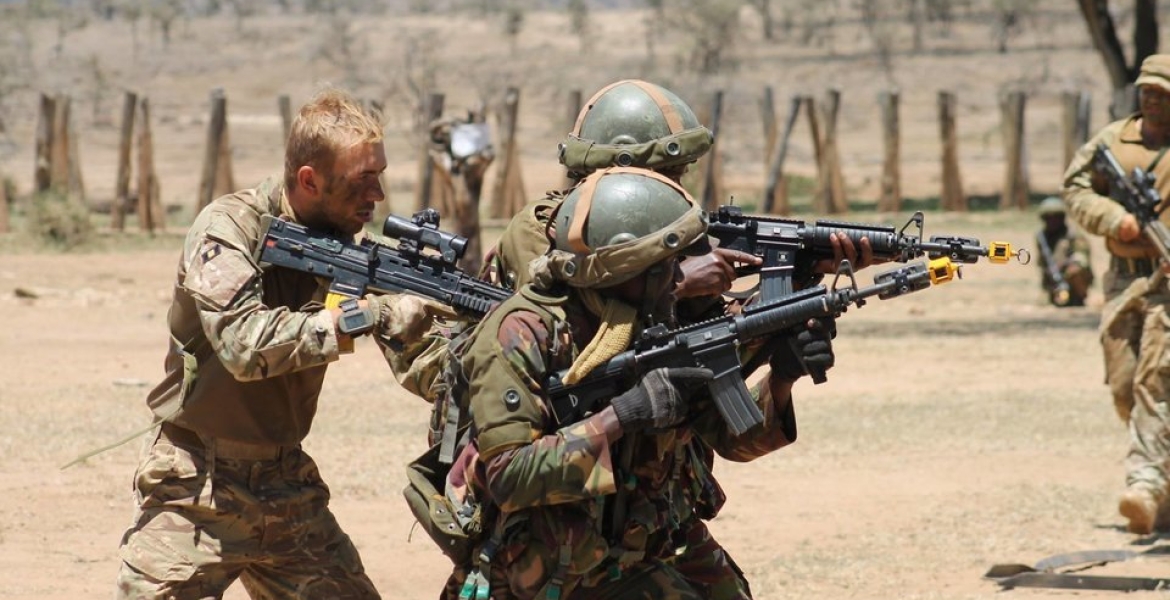 UK, Kenya conduct marine training
Kenyan Marine Commando Unit (KMCU) today, Friday, May 5, completed landmark training that has equipped them with competency in amphibious operations, aimed at protecting the country and having an upper hand in the fight against Al-Shabaab. 
The KDF has marked the accomplishment with a passing-out parade at Mtongwe Naval Base in Mombasa.  
The UK funded the rigorous training that saw 10 British marines instruct potential recruits from the Kenyan military through the endeavour that replicates the Royal Marine Commando training. 
"The UK, Kenya the US stand shoulder to shoulder in the shared endeavour of countering Al Shabaab. This history-making partnership - the creation of the first-ever Marine Commando Unit - is a clear signal of our three countries' enduring commitment to the Kenyan Military and to regional security." said British High Commissioner to Kenya Jane Marriot. 
The UK-Kenya partnership is a five-year agreement aimed at keeping nationals from both countries safe.