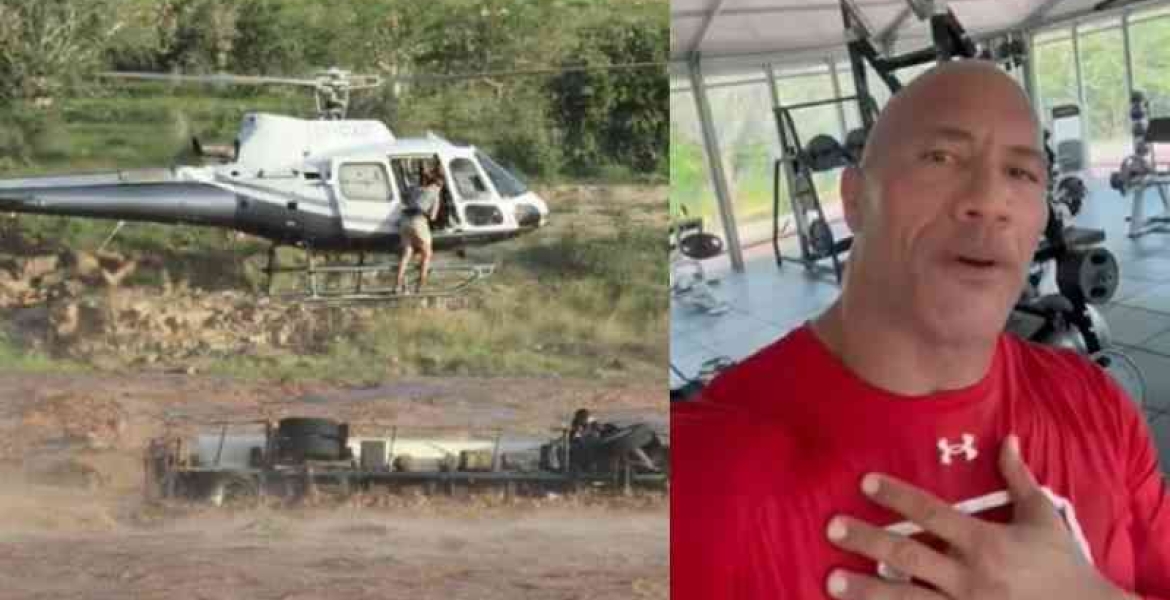 The Rock Appreciates Kenyan Pilots for Saving a Truck Driver
Former professional wrestler Dwayne Johnson alias The Rock has acknowledged Kenyan pilots who rescued a truck driver from flood water. 
The Rock shared a video online appreciating the pilots for the act of courage they displayed. He said that the pilots' actions inspired him. Also, the renowned actor added that the pilots deserve to receive flowers while alive. 
"With my little training and research, I understand how difficult it must have been, I want to send you guys so much love, and I appreciate you," he said.  
Taru Carr-Hartley, the Sheldrick Wildlife Trust pilot, was captured in the viral video helping the truck driver into the helicopter. Sheldrick Wildlife Trust initiated the rescue operation after the  Galana operations manager reported that the Tanker was being submerged by flood water. The track was travelling from the Galana-Kulalu causeway when the crisis occurred. 
The man frantically sought help by clinging to the top of the tanker from 10 am.  The Trust rescued him at 4 pm with onlookers watching in disbelief, unable to help.  
 "It was only a matter of time before the river engulfed the entire vehicle. Onlookers watched helplessly from the shore, horrified but unable to intervene, as the current made any sort of crossing impossible," the trust said.