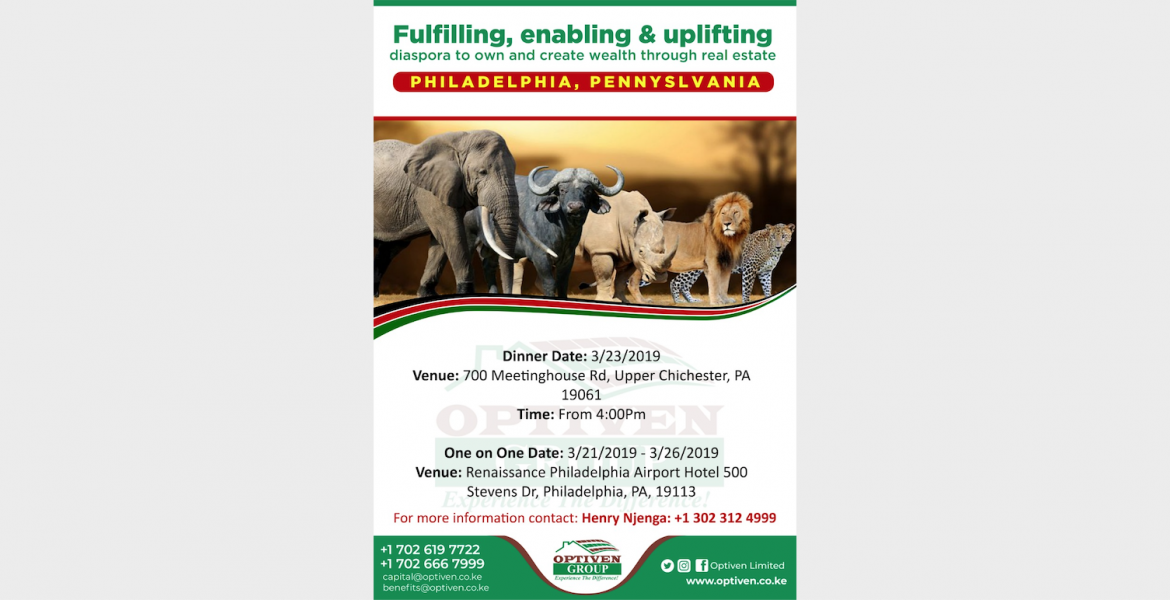 Leading Kenyan real estate firm Optiven Group is currently on a US Tour and will be visiting Philadelphia, Pennsylvania from March 21st, 2019 to March 26th, 2019. While in Pennsylvania, Optiven will hold a dinner event and one-on-one meetings to present their current projects as follows:
Dinner Date (3/23/2019): Optiven will host a dinner date on Saturday, March 23rd at 700 Meetinghouse Rd, Upper Chichester, PA 19061.
One on One Meetings (3/21/2019 to 3/26/2019): Optiven Ltd team will be available for one-on-one meetings between March 21st, 2019 and March 26th, 2019 at Renaissance Philadelphia Airport Hotel; 500 Stevens Dr, Philadelphia, PA 19113.
For more information please call or text Henry Njenga at +1 302-312-4999.
Additional Contacts: