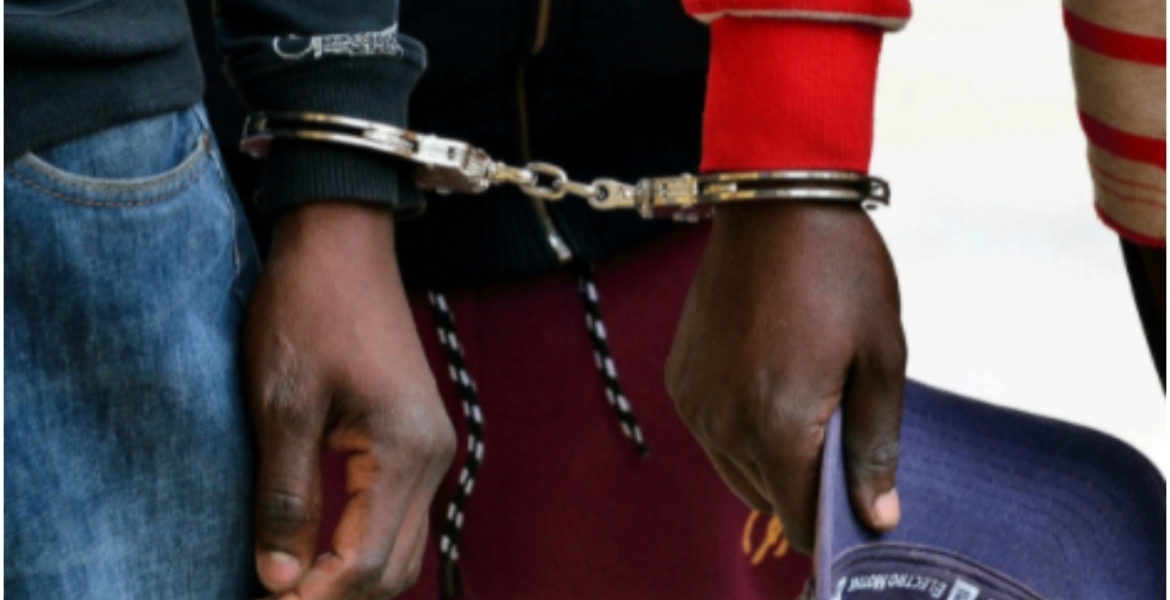 104 Ethiopian nationals were on Monday arrested from a house in Ruiru, Kiambu County.
The foreigners were intercepted by officers from the Special Crimes Prevention Unit following a tip-off from members of the public.
Kiambu DCIO Dorothy Migarusha, who led the operation, said the Ethiopians were found hiding in a three-bedroom apartment in Matangini near Kwa Wakairu area in Ruiru and did not have valid immigration documents.
All the suspects are males aged between 15 and 40 years. The foreigners told police that they paid to be smuggled into Kenya through the Moyale border.
Officers from the Transnational Organized Crime have been conducting joint operations in the fight against human trafficking in the country. Hundreds of Ethiopians and Eritreans are arrested in Kenya annually with a majority coming to the country to seek jobs or on transit to other countries.
Incidents of human trafficking have been on the rise in the region in recent years, with hundreds of Ethiopians finding their way into South Africa through Kenya in search of employment.
Last month, police rescued nine male victims of human trafficking from a house in Nairobi's Kasarani estate. A Kenyan who was harboring them was also arrested.
On March 30th, police also rescued eight Eritreans while being smuggled through Kenya to Asia. Two days earlier, authorities busted a suspected human trafficking ring in Ruiru, Kiambu County.