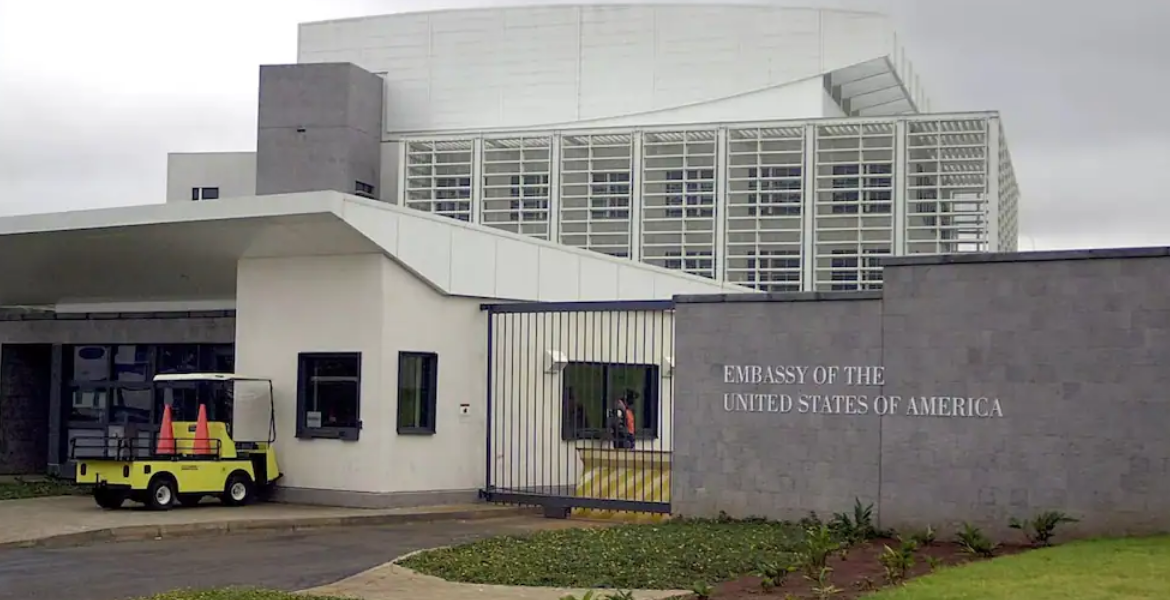 Embassy of the United States of America
Many Kenyans who were awarded the US DV 2023 Green Card will not be relocating to the United States.
According to a letter from the US Embassy in Nairobi, all remaining diversity visa appointments will be cancelled from September 7, 2023, regardless of the phase of the process they are in. This means that applicants who were awaiting interviews at the US Embassy in Nairobi will have to reapply for the next general Green Card applications in October. However, those who have completed successful interviews at the embassy will be heading to the US.
"Dear Diversity Visa Applicant: Your visa was issued on 22nd Aug 2023 and will be sent to your DHL registered outlet. However, your derivatives will be faced with the sudden close of the DV 2023 season on September 7, 2023," the letter reads.
According to the US Embassy, Individuals who have won the Diversity Visa 2023 lottery and have not yet been interviewed should not schedule a medical examination at the IOM located in Nairobi as interviews will be cancelled. Additionally, the Diversity Visa 2023 program will be coming to a halt soon as almost all the diversity visas available have been allocated this year.
As per a communication from the Consular Section at the US Embassy in Nairobi, the Diversity Visa (DV) enrollment was scheduled to close as soon as September 7, 2023. The letter advises applicants to consider if they want to complete their medical exams knowing that there is a high risk of the DV season closing before their appointment.
Shiku Hope, a Kenyan-American who helps Kenyan Green Card winners settle in the US, warns that winning the US DV lottery does not guarantee migration to the US. She recommends that future applicants increase their chances of getting a visa by filling out the DS260 form on time and transferring their cases to working embassies.