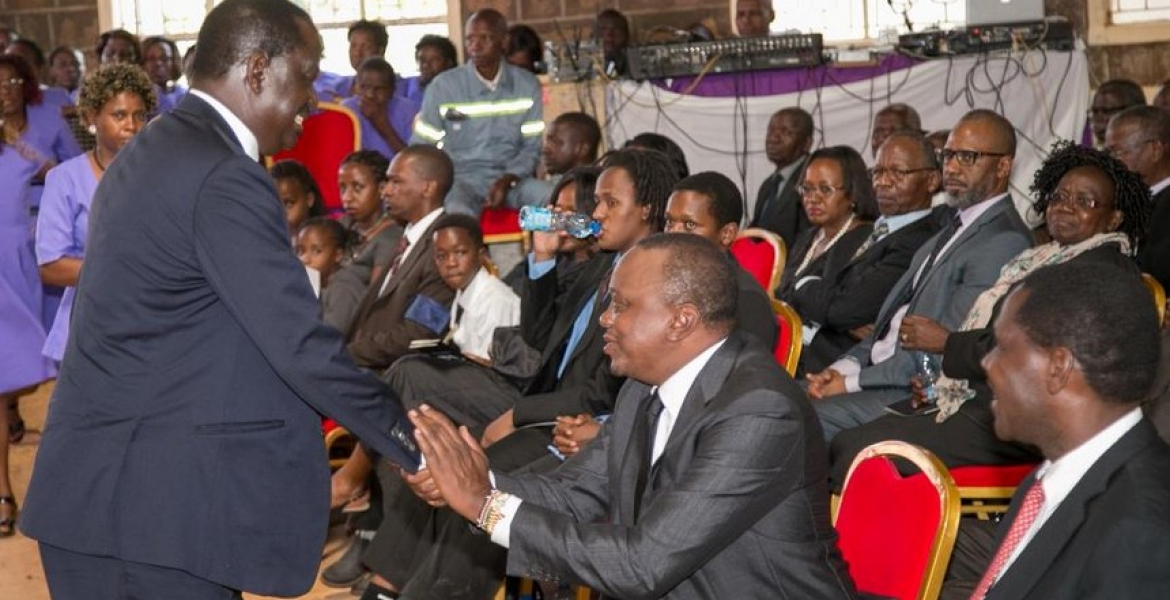 President Uhuru Kenyatta and ODM leader Raila Odinga rarely agree on anything, but is the burial of the former finance minister, David Mwiraria that would make the two share the same podium on Saturday.
Mwiraria succumbed to death on Thursday, April 13 at the Karen hospital after a long battle with cancer.
The Anglo-leasing scandal talks would dominate speeches during his funeral service at the Ntakira Methodist Church, Meru with both the President Uhuru and ODM leader Raila Odinga coming to the defense of the former minister.
"Let us all put pressure on the investigative agencies to fully investigate Anglo Leasing, arrest and charge the real culprits," Uhuru was quoted as saying by the Star. "If people had not played politics, Mwiraria would not have been prosecuted and probably he would be alive today,"he continued president.
Raila would come later to defend Mwiraria as a good person saying that he could not have been involved in such a scandal. He added by saying that "investigations should be carried out and his [Mwiraria's] name should be cleared posthumously of this demon."
The scandal that saw the awarding of bogus tenders to ghost companies during the Kibaki administration for the supply of printing equipment for new-technology passports had Kenya lose Sh3.3 billion.
Mwiraria passed away from Stage four cancer on April 13, 2017 at Karen Hospital. He was 79 years old.