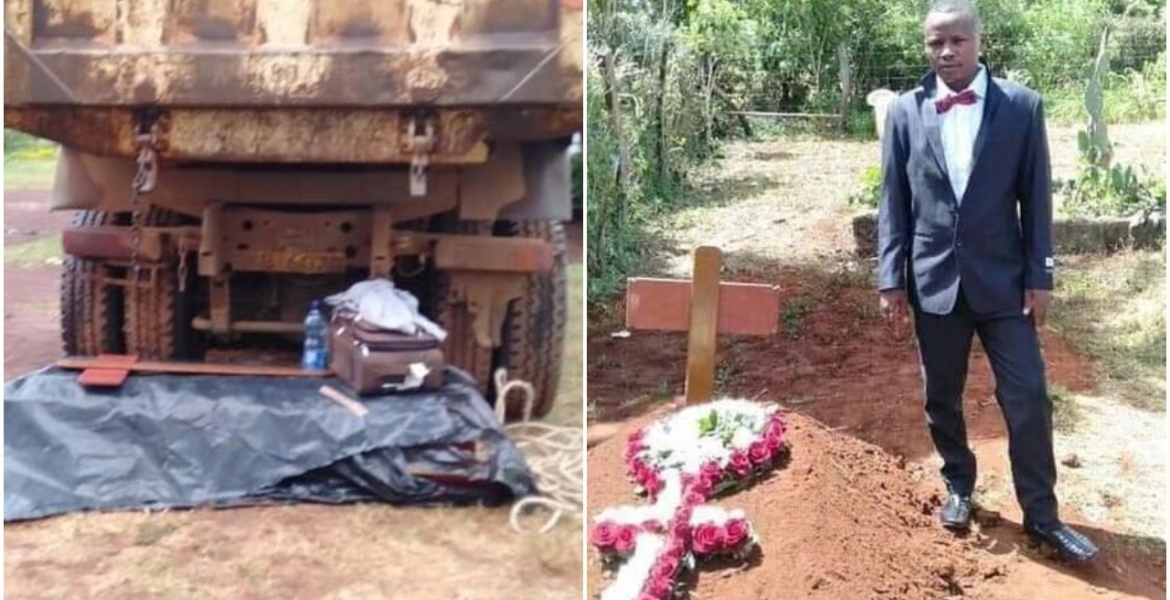 A Meru court has rewarded Sh1.5 million to a man who was forced to spend the night at a police station with his wife's corpse in May 2020.
Charles Mwenda was transporting the body of his wife Faith Mwende from Malindi, Kilifi County to Kianjai in Meru for burial after she died of cancer.
But 40 kilometers to their home, police officers manning a roadblock flagged down their bus and ordered all mourners to return to Malindi except Mwenda. 
The officers, who claimed to be enforcing COVID-19 containment protocols, then forced Mwenda into a waiting police vehicle, together with his wife's casket. 
He was then dropped off near Kianjai police station and his wife's body was offloaded from the vehicle and placed by the roadside. Mwenda, 32, spent the night out in the cold alongside the casket containing his wife's remains. 
When it started raining, he put the casket under a lorry that had been packed at the station until the next day when he was picked up by a friend at around 6 am. He buried his wife without his three children, family, and friends.
On Wednesday, Meru High Court judge Edward Muriithi awarded Mwenda Sh1.5 million as damages, ruling that the treatment meted on him was not only degrading but also an infringement of his Constitutional rights.
"An order is hereby issued that the actions by the police under the national police service headed by the first responded violated the provisions of the constitution under articles 3,4,10, 19,25, 28 & 29 and thus infringed on the rights to dignity, protection against torture and cruel, inhuman degrading treatment of the petitioner under the bill of rights of the constitution of Kenya 2010," he ruled.