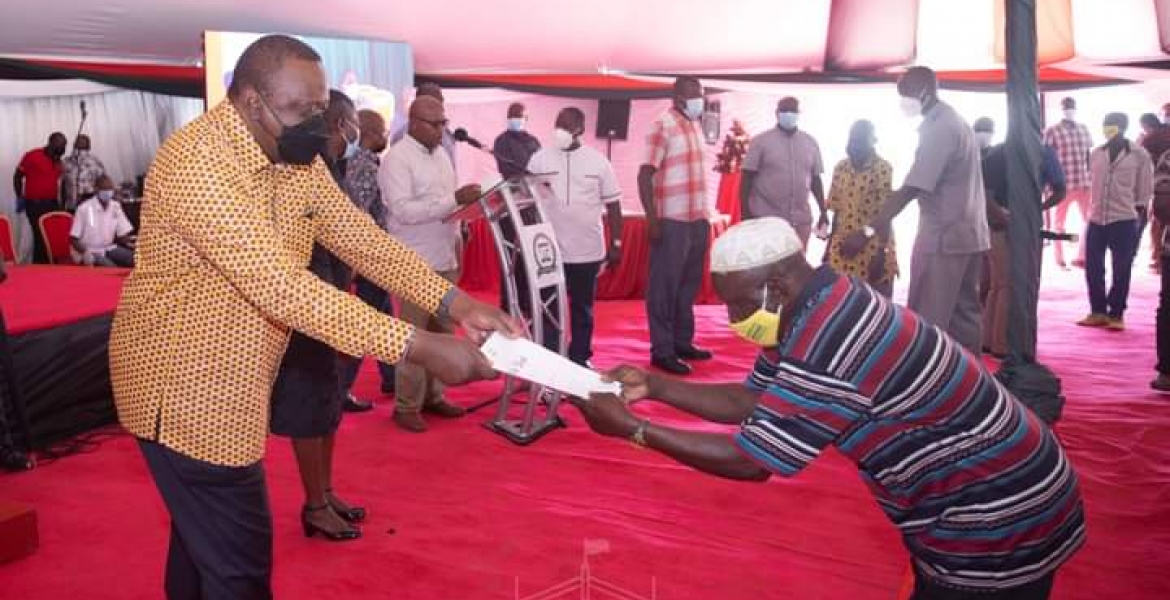 President Kenyatta says the push for constitutional amendment through the Building Bridges Initiative (BBI) is still on course.
Kenyatta, who spoke on Thursday during the issuance of 2,100 tittle deeds to residents of Rabai in Kilifi County, said the BBI is intended to bring solutions to the problems bedevilling the country such as historical land injustices.
"...We want to pass this BBI so that everyone can have good representation and his voice can be heard," Uhuru said.
Kenyatta further defended his 2018 handshake with ODM leader Raila Odinga, saying their clamour to unite the country would continue and urged Kenyans to shun divisive politics.
"Those who don't want people to come together, they are the problem, let's respect one another irrespective of our political affiliation," he said, adding: "I will deliver on my pledge. I will deliver on my promise."
The Court of Appeal is on August 20th expected to deliver a ruling on an appeal against a High Court decision that declared the BBI constitutional reform process unconstitutional.
At the same time, Uhuru said his administration is committed to solving the problem of land that has beleaguered the coastal people for decades.
"I had given a promise that I will not be a letter to invite,but a leader to bring solution to problems that are affecting the people of the Republic of Kenya, among them the land problem in the coast which has remained a thorn in the flesh," said Kenyatta.
Kenyatta's administration has issued more than five million titles since 2013 compared to only 52,000 titles issued from independence to 2013.