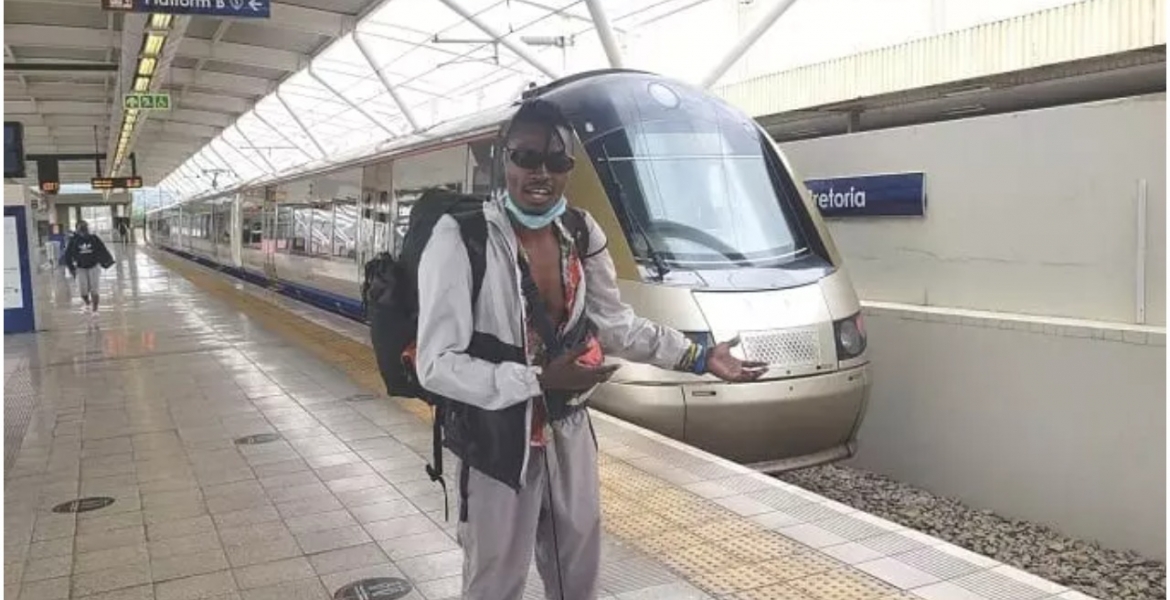 Kenyan wanderlust Fredrick Marwa has opened up on how he became a successful content creator, which has enabled him to globetrot.
Marwa graduated from Jomo Kenyatta University of Agriculture and Technology (JKUAT) and was employed as a banker, but he lost his job a few months later.
In 2016, he got an opportunity to work as an English teacher in Colombia and did not think twice since he was jobless. He immediately flew to the South American nation and took up the job. 
While there, he decided to start a YouTube channel to share his experience and the beauty of the land with his friends back in Kenya.
Marwa's initial intention was not to make money on the video-sharing platform but to share a few things about Colombia, including its culture.
"When I started YouTube, I didn't know I would get paid. I was just making the videos to show my boys back home, the life I was living in Colombia. At the time, my friends used to ask me so many questions about Colombia," he recalled.
Marwa added: "Funny thing, when I started my YouTube channel, I was asked if I wanted to get paid as I created content. At the time, one didn't have to get targets to get paid."
The pay he initially received from YouTube was not much, but it continued to increase as he shared more videos and got more views.
"At first, I wasn't making so much money, but it increased over time. One day I made 60 dollars, that is when I realized that this would be something," he noted.
Today, his YouTube channel boasts over 88 million views and more than 270,000 subscribers.
Marwa divulged that he managed to build a multi-million-shilling mansion for his parents from what he makes from YouTube and is currently putting up a glasshouse—his dream home. The house has so far gobbled up Sh10 million.
"I met my dream through content creation. I strongly believe in it like it's my cross. You can make it by believing in yourself and manifesting and in your dreams," he said.
In the past five years, Marwa has visited 36 counties, a majority of them in Africa, Central America, and Southeast Asia. He shares his travel experiences with his fans via his YouTube channel.