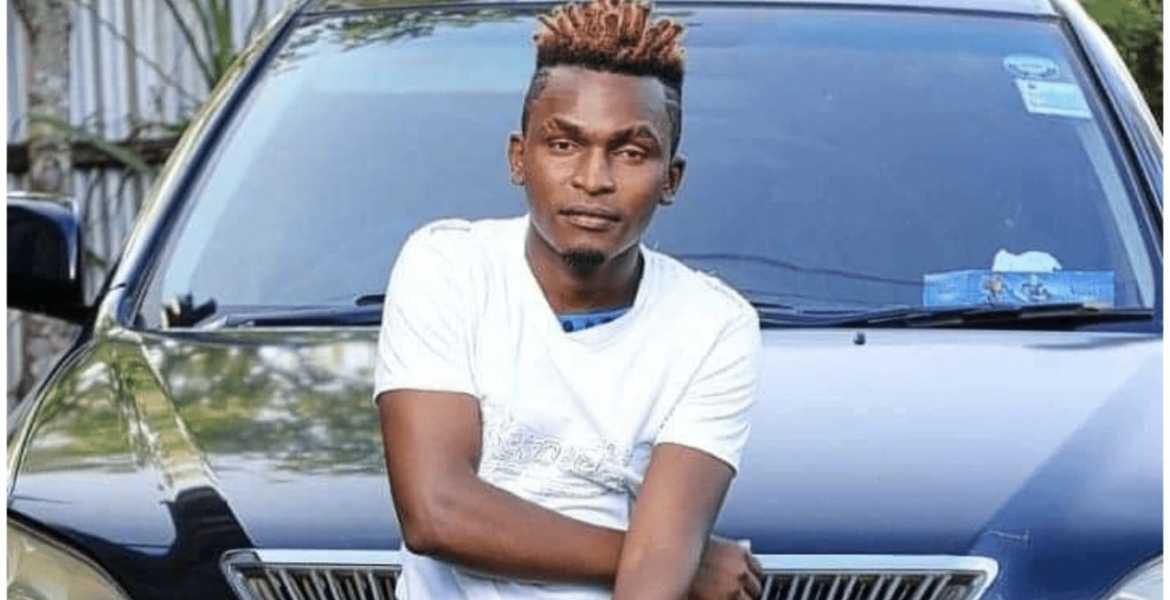 A family in Embu is demanding justice following the mysterious death of their kin, a popular master of ceremonies.  
25-year-old Newton Mugendi, alias MC Newto, was stabbed on the head by unknown people on Monday night and left for dead.
His wife Sakinah Wanjiku said they spent the entire day indoors until later in the evening when her husband left to see a friend, who had been persistently calling him.
"He told me he had decided to see the caller friend, a Mr. Muturi, and told me to take good care of our unborn child and gave me back my ID card that he was the one in possession of for a very long time," said Wanjiku, who is expected to deliver in less than two weeks.
When she prodded him to explain what he meant by the statement, her husband told her "shit happens" and left the house, never to return.
Attempts to reach him later that night were futile as his phone was switched off. The following day the family was informed that he was spotted lying at the veranda of a shop in the nearby Dallas estate.
He was found lying unconscious with his head stitched and an intravenous (IV) fluid bottle beside him, an indication that he had been taken to hospital.
"It is a mystery to us how he found himself on the shop veranda yet there are clear indications that he had been taken to hospital going by the stitches on his head and the IV drip" his mother Janet Karimi said.
Mugendi was rushed to Karira Mission Hospital where he was admitted to ICU, but he died an hour later.
The family wants the police to conduct thorough investigations and bring the perpetrators to book.