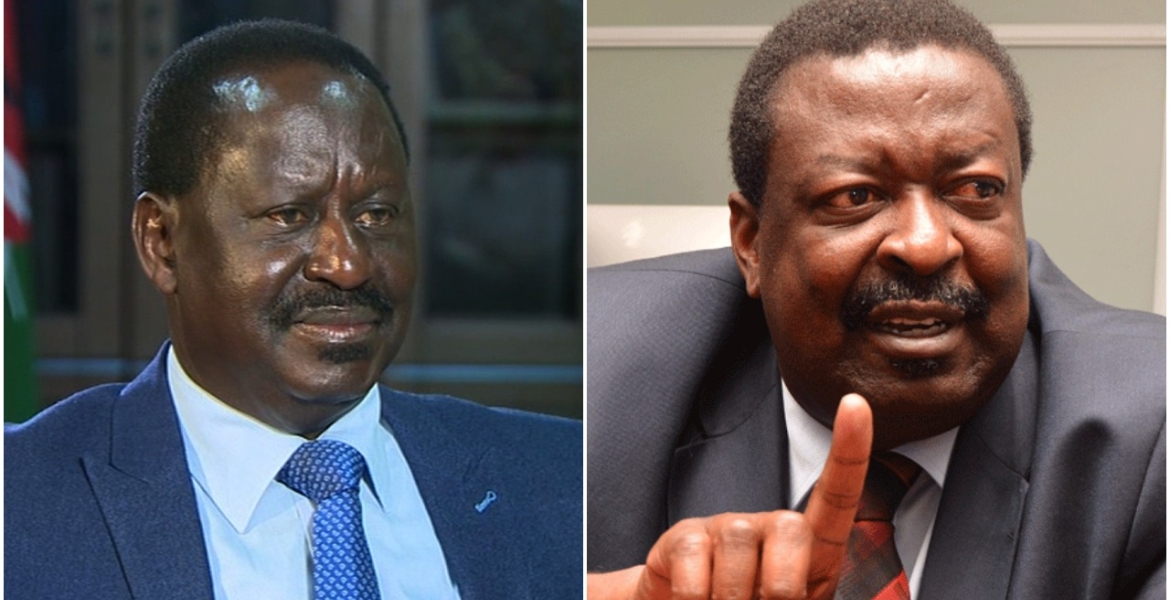 ANC leader Musalia Mudavadi has poked holes in Raila Odinga's promise of a Sh6,000 monthly stipend to poor families if elected president next year.
Speaking on Sunday during a church service at Quakers Friends International Centre in Nairobi, Mudavadi termed Odinga's promise as a lie to lure voters, stating that it is "practically impossible."
Mudavadi, who is eyeing the presidency in 2022, noted the social protection program would increase the taxpayer's burden if implemented.
"How can these politicians, where you are promised a social welfare economy model by getting Sh6,000, where is that money going to come from, this is a lie to lure voters, but it cannot be implemented and if it's achieved then tax will be increased on you Kenyans," Mudavadi stated.
He further urged Kenyans to be wary of bribery, handouts, and empty promises that are unlikely to be fulfilled.
"As we approach the next general elections, we must give this country what is good, we must not be convinced by handouts, bribery, or by sweet words from politicians who promise you things that are practically impossible," he added.
Raila has stressed that the social welfare program will become a reality under his administration if he wins the 2022 presidential race, saying he will seal all corruption loopholes through which Kenya loses nearly Sh1 trillion annually.
He explained that the initiative, which will be rolled out as a direct cash transfer program, will be given out monthly to two million of the poorest households.
The program will integrate the existing social protection programs, such as Inua Jamii, which Raila said consumes Sh37 billion annually.
"We would add about Sh100 billion to this and expand it to include the poorest of the poor. And nobody should lie to Kenyans that taxes would have to rise for this to be realized, far from it," Raila said.
Odinga said the cash transfer program would run hand in hand with investment in long-term measures to create jobs, reduce the cost of living, and secure businesses.