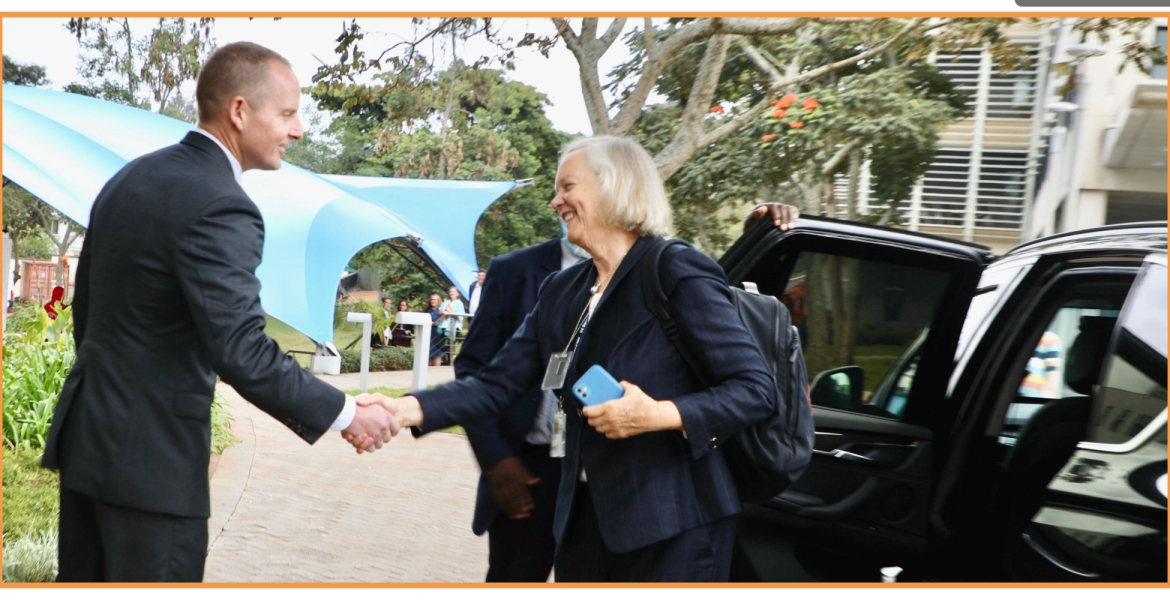 Billionaire Margaret "Meg" Whitman has finally arrived in Nairobi to take up her role as the new American ambassador to Kenya.
Her arrival comes two weeks after the US Senate approved her appointment as the American representative in Kenya following her nomination by President Joe Biden on December 8th, 2021.
"Welcome to Kenya Ambassador Whitman!" the US Embassy in Nairobi wrote on its official Twitter account on Monday.
Whitman is expected to take over from Eric Kneedler, who became chargé d'affaires ad interim for Kenya in January following the exit of Kyle McCarter, who served as the US ambassador to Kenya from 2019 to 2021. 
"Kenya is a strategic partner of the United States, and if confirmed, I look forward to working with the Kenyan government on a wide variety of issues to advance peace, prosperity, and health in the country and throughout the region," Whitman said in a statement following her nomination in December.
Whitman, commonly known by her nickname "Meg", served as the CEO of Hewlett-Packard and then Hewlett Packard Enterprise from 2011 to 2017.  The 65-year-old currently serves on the board of Procter & Gamble and General Motors. 
"Margaret C. Whitman (Meg), a business executive and former candidate for Governor of California, is a Member of the Board of Procter & Gamble and General Motors, and National Board Chair at Teach for America," the White House said in a dispatch dated December 9th, 2021.
Whitman, a billionaire former Republican, was a key financier of Biden's 2020 presidential campaign. She is worth an estimated 4.5 billion USD, according to Forbes.
She reports to Nairobi barely a week before the country heads for general elections on August 9th to elect President Kenyatta's successor.
Whitman will be the first US female ambassador to Kenya in more than two decades, since Prudence Bushnell in 1999.