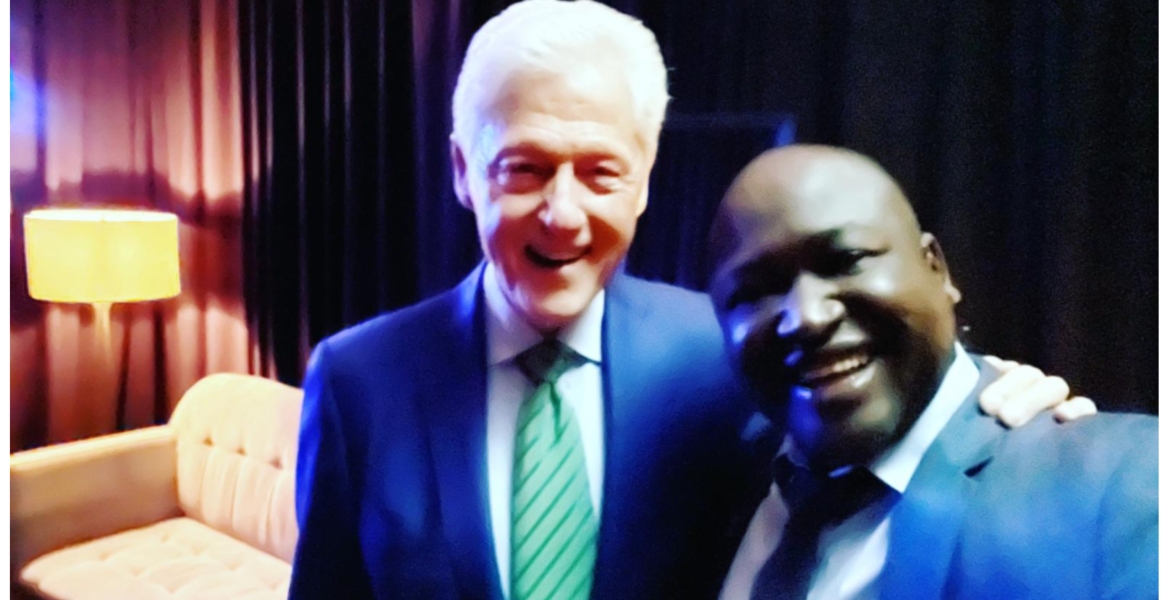 Former U.S President Bill Clinton recognized Kenyan community organizer and social entrepreneur Kennedy Odede during this year's Clinton Global Initiative (CGI) meeting in New York City.
Clinton, who opened the forum this week, introduced Odede as a long-time family friend and a true embodiment of the best of CGI.
"Pleasure to introduce someone who is to me truly embodies the best of CGI. His work has improved lives in the most impoverished communities on earth. A long-time friend of our family, Kennedy Odede and CEO of Shining Hope for Communities has made a huge difference from almost the beginning of his very young life and he is here to help us kick this forum off," President Clinton said amid applause from the audience.
Odede, who was recently appointed to the USAID advisory board, credited President Clinton for his achievement, saying he believed in him 15 years ago when no one was ready to do so.
"15 years ago, I got an opportunity to meet President Bill Clinton and he asked me what he could do for me. He was putting trust in my hands as a community leader. He was listening to me, and I requested him to allow me to be part of the Clinton Global Initiative because I knew at that point that my ambition to create an urban poor movement was not something I could do alone. It would take a collective action," Odede told the forum.
The 38-year-old urged global leaders in attendance to fund grassroots organizations to eradicate urban poverty and achieve sustainable and long-term impact. He also governments to ensure resources are distributed effectively to impact society's marginalized communities.
"Today, my call to action is, 'fund local grassroots organisations. That is how they will achieve sustainable and long-term impact. Let us be honest; we are not the answer! We must trust people to solve their own problems. Give power to the people," he said.
Odede, who was born and raised in Nairobi's Kibera slums, founded Shining Hope for Communities (SHOFCO) in 2004 as a grassroots movement to provide services, community advocacy platforms, and education and leadership development for women and girls in urban slums. SHOFCO has since expanded to 16 counties across Kenya, serving more than 2.5 million people directly.
This year's CGI meeting brought together world leaders among them New York City Mayor Eric Adams, former U.S Secretary of State Hillary Clinton, , World Trade Organization Director-General Ngozi Iweala, World Health Organisation Director General Tedros Adhanom Ghebreyesus, Melinda Gates and New York Governor Kathy Hochul.